We were lucky enough last night to have John Earle, the man behind Johnny Cupcakes, come to Syracuse University to give us a really great lecture, teach us a bunch about starting a business, his own story, and he even got together a little coalition to stop the ripping off of his products.



The line was out of control, as expected, but little did we know how worth it the next 4 hours would be.


John gave us his full story about how the business came to be and his own entrepreneurial tale, even selling pranks to kids in school to make some side cash. The man has always been a thinker and a hustler.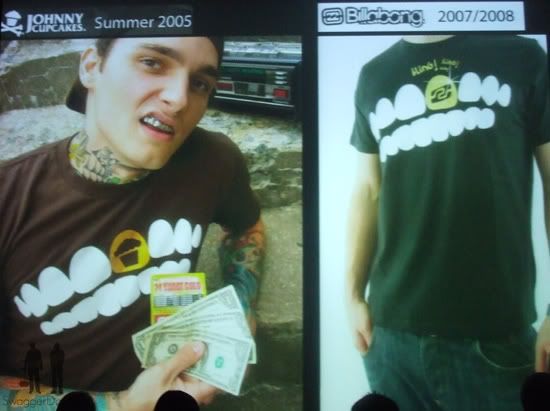 He also went into copyright infringement and the numerous brands that have ripped his designs off, like Urban Outfitters, Billa Bong, Pastry numerous times, and many more. He also somehow discovered that a certain sorority at our school was using his design on their bid tees. Needless to say he was not too pleased and trust me he made a big deal about it later on by showing up at their house. More on that in the next post though.


One of the many messages that he conveyed.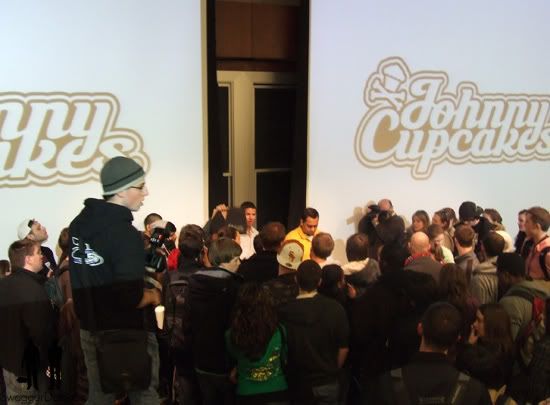 After he was done, people mobbed him to buy merch, say hi and get autographs.

We were too busy checking out the Saved by the Bell trading cards that were hidden under our seats. Too funny.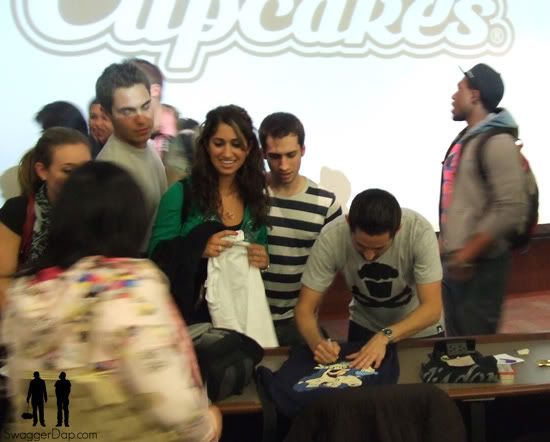 And he really would have been there till 3am if that's how long it took for him to sign every single autograph. Dedication.

But there were more important things to attend to for a moment as an angry mob assembled to show some sorority girls that copy and paste aint cool.




Overall the speech was just about doing what you love and making people happy though, really inspiring. He has such a deep appreciation for his fans and is always trying to give them the coolest stuff to keep them excited about the brand. This is why he has turned down so many offers to be carried in shops worldwide and large department stores. Rather than cashing in he cares more about the quality and fine details of the brand in every single aspect no matter how small.

Other things I learned from Johnny Cupcakes:

The Hundreds x Johnny Cupcakes is coming soon
Johnny cupcakes cereal should be coming soon
Johnny Cupcakes x Looney Tunes is coming soon
"I'm not gunna say it" is the new "That's what she said"
Beerpong is a dirty game
The worst ship to get on is a relation-ship

and as he kept saying "I make millions of dollars off of tee shirts wit cupcakes on them ..... c'mon guys you can think of something better than this"


To be continued .....


-john-