After piling up an unhealthy amount of cans in our closet this past month or so, we at SwaggerDap decided it was time for a change. Time to clean up the closet, get those nickle deposits back, and most importantly time to do something for the environment. So we took the Circuit City shopping cart in our living room that currently serves as a coat rack (don't ask), filled it with empties and trooped it out to the local P&C.


As you can see, the amount of cans & bottles was actually a perfect match for the cart.

Our good friend Tiff was kind enough to take the hike with us and serve as photographer.


This had me scared for a minute, but it was all good and we got a whopping total of $13.80 back. Disappointing indeed.

So for some extra compensation I decided to swipe a second shopping cart to grace our abode.


No cameras, please.

Looking homeless.


The new cart is an awesome ride, especially on the hills around our campus. But I almost had to learn the hard way that with no steering or brakes it could get a little dangerous.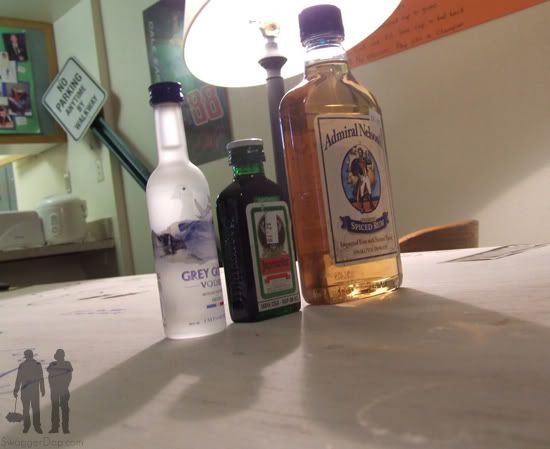 These were the spoils of war.

And this is the new shoe rack. Quite functional I must say.


If you want to check out even more pictures from the day, here is a public photo album.

Thanks to Circuit City for sponsoring us, Tiff, P&C, and most of all our alcoholic friends who all helped in making this day possible.


Be Green people


-john-