Last week at some point I found myself in an FYE looking at the top 20 CDs just staring at the cover for Fall Out Boy's Folie a Deux once again. I didn't know what it was about the imagery but something just grabbed me and drew me in. Remembering it when I got home, I looked up more about the cover and was enamored upon finding the works of artist Luke Chueh.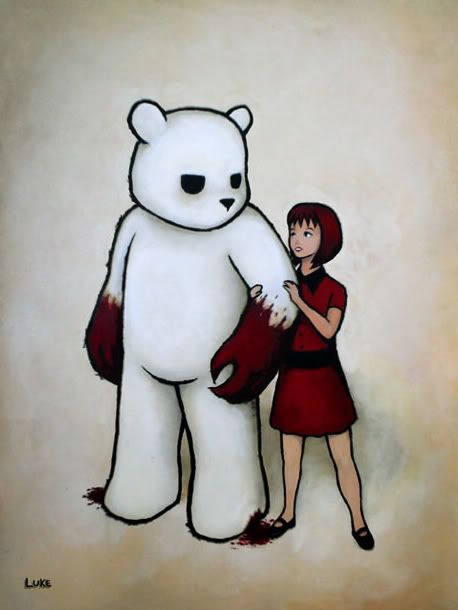 The Crush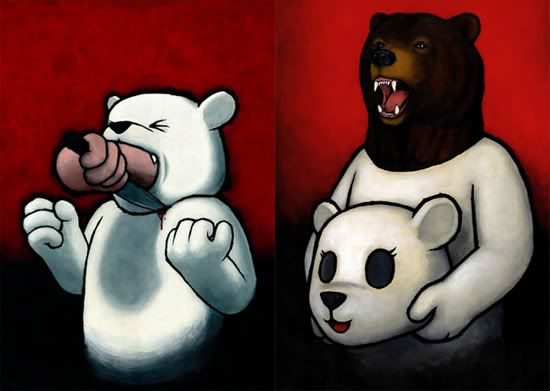 Sharp Tongue / Bear in Mind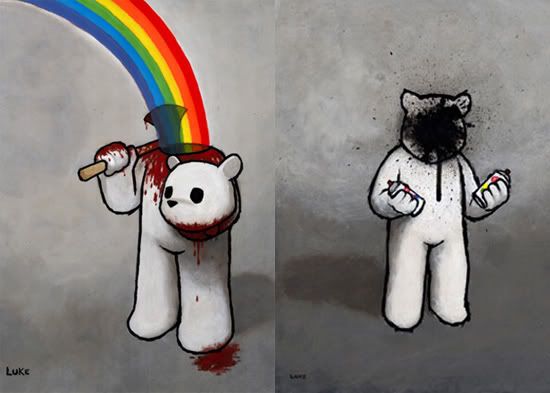 Rainbow Series #1 / Graffiti (I Don't Do...)


Head Shot

Chueh has an extensive archive of paintings that mostly feature his signature bear character who is able to perfectly offset his cuteness with his violent madness. Most result in the death or self mutilation of the animals while they still maintain the look of innocence and confusion.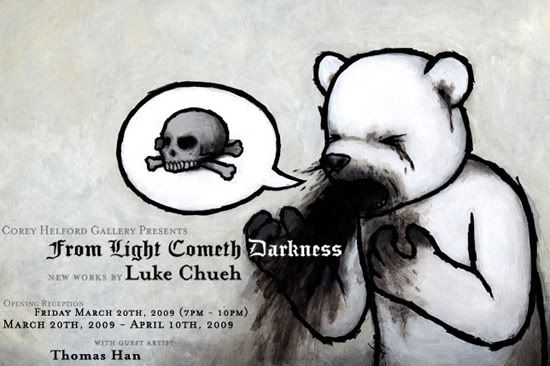 Chueh's latest show is entitled From Light Cometh Darkness and also features work from fellow artist Thomas Han. The show will take place starting on March 20th at the Corey Helford Gallery in Culver City, California.


Be sure to check out Chueh's website to see a huge archive of his works and list of upcoming shows.


-john-