Hopefully you all don't mind that I post some interesting runway shows from time to time, as I'm a retail major and keeping up on this stuff has become a priority this semester. And when I come across some out of control concept lines I just feel the need to share it.
That said, here is the Autumn/ Winter 2009-10 collection from Japanese label Mercibeaucoup.


That hat with the eyes is awesome.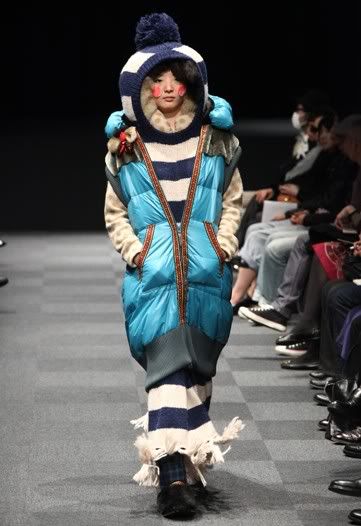 Looks like the absolute warmest hood ever.


Wah! Those mittens!


I seriously think the sneakers have some potential. I'd like to see close ups.


Only in Japan, I swear someone could walk down the street in this and not even turn many heads.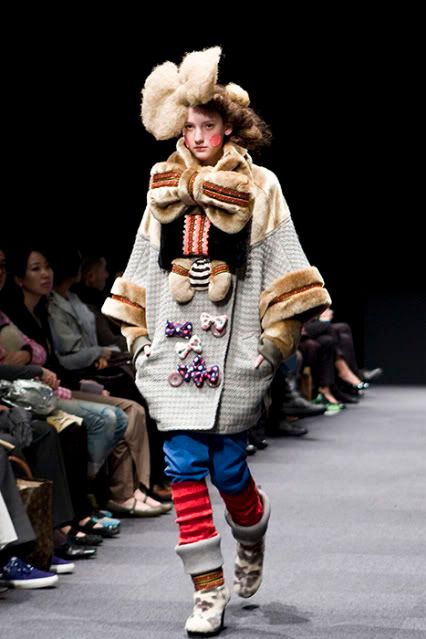 The bows are out of control.


I think I could rock with this hooded sweater. I enjoy.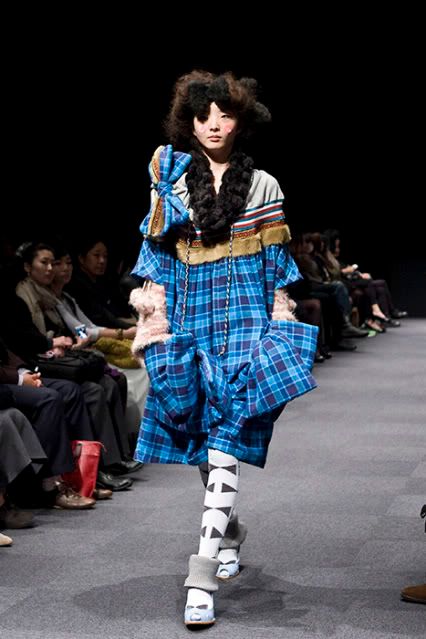 The over the top hair, makeup, and combination of pieces is just to set the mood and theme for the show. The pieces individually actually aren't all that out of control and can more realistically be pulled off by themselves. Either way I thought this line was just crazy to look at and entertaining, which is exactly what Mercibeaucoup goes for. As their entire concept behind the brand is to make people smile and have fun with fashion. I think that sounds similar to many designer's credos but this is one brand that actually lives up to it.

Rest of the collection here.
Only available at their 2 stores in Japan, these item might be a little hard to get at.


-john-

via fashionsnap