Even in tough times I still manage to blow money that I don't have as just last week I picked up the Jeremy Scott x Adidas "Originals by Originals" JS Wings. Before heading to SoHo to see if they were in I was trying to find better pics of them and found one or two of the gold pairs but not much overall, so I thought I would post up some detailed pictures of the winged shoe.



The wings are actually laced on through those eyelets so they are detachable with a quick unlacing.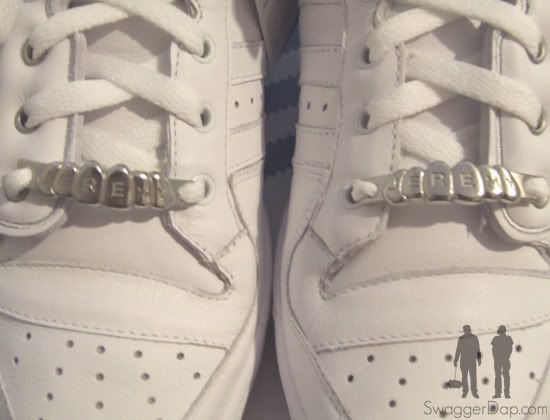 The chrome grill lace locks read Jeremy across the teeth.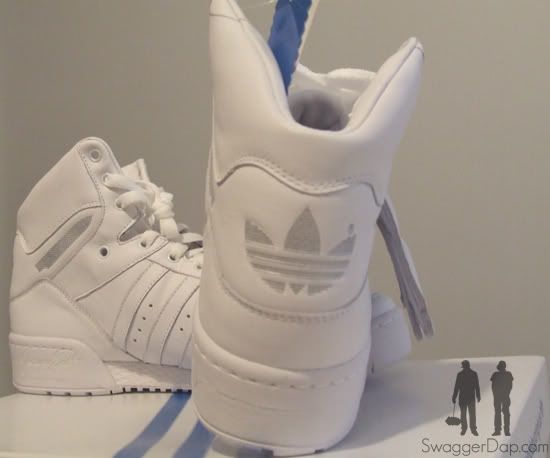 Small details.



While these are my first pair of Adidas (and all white kicks), they are way more comfortable than the shell toes that I have tried on and fit just like my Y-3, which are one of my favorite sneakers just based on comfort and fit.

These sold out with the quickness at the Adidas Originals store in SoHo but they still have limited numbers of the other Jeremy Scott sneakers (black with oversized tongue and yellow and purple). Also look for the new season of Originals By Originals as Jeremy Scott is back with a Mickey Mouse themed sneaker that was featured in his runway show, as well as a wild looking layered 3 tongued sneaked.


-john-