After the buzz built with their Spring 2009 Lookbook, 3sixteen is now releasing some of the very nice outerwear pieces that were featured.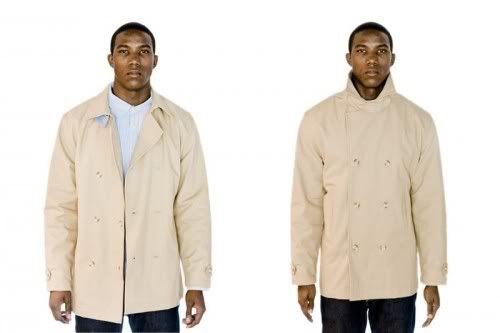 The Double-Breasted Jacket "Constructed of a mid-weight khaki canvas, this cropped peacoat is what we'd consider a wardrobe staple - something that will maintain space in your closet for years to come. Although it's unlined, you'll find that every seam is finished with bengal-stripe oxford shirting."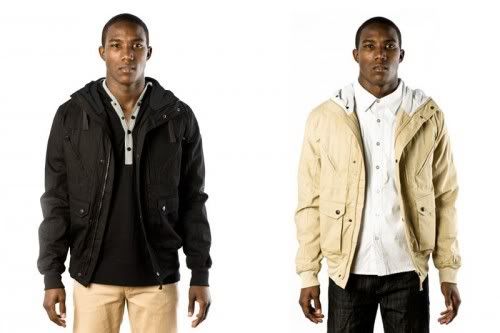 The Monsoon Jacket "The first iteration was released in our Holiday 2007 line and remains to this day our all-time best selling jacket we've made. For Spring 09 we've updated the fit - it's been slightly slimmed out and though we've added a bit of length to it, the piece is still meant to be a high-waisted M65 variant. The jacket comes in two colors: khaki and black."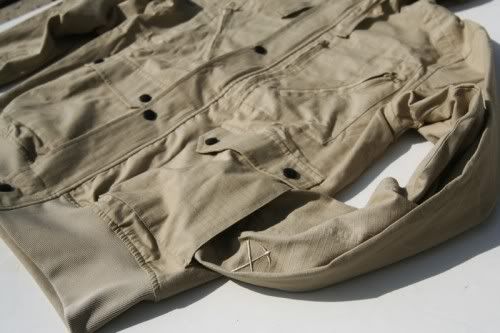 3sixteen understands the importance of form and function with the use of mid-weight khaki and nylon blends in the respective jackets, as well as adding vents, pockets, and lining to make them that much more perfected.

These quality jackets have been released to 3sixteen accounts and is also available on their web shop.


-john-