Headed out to Quarry Bay yesterday for the release of the Michael Lau x Nike Air Crazy Force 1. Getting there just a bit before doors opened we had no hope of getting a pair of sneakers (the line went down 6 floors on a stairwell) but it was cool, just wanted to check out the exhibit and save our $2,400HK for another day.


Greeted by this sign and a dark hallway, the scene was set.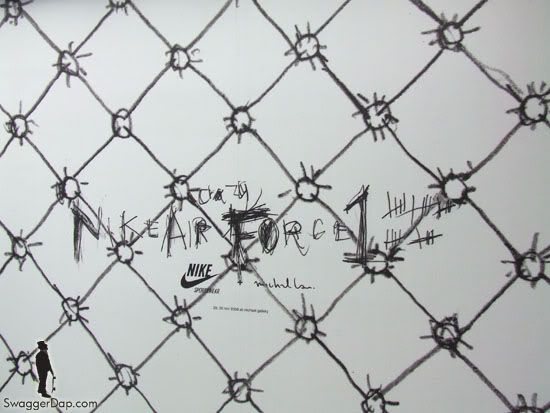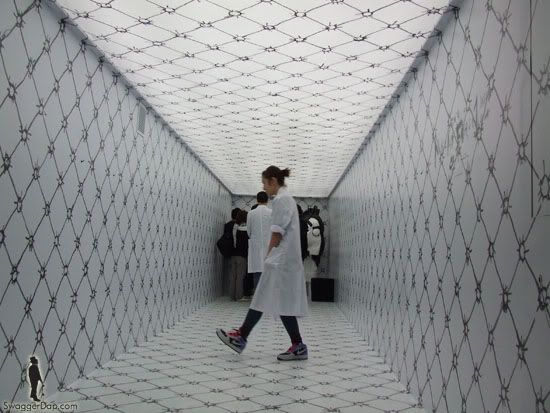 The exhibit was a long room that emulated a psychiatric ward, complete with staff wearing medical jackets.

Lau created 25 demented animations of the crazy character losing his mind in a padded room. The videos were seen through little Nike swoosh cut outs lined down the walls.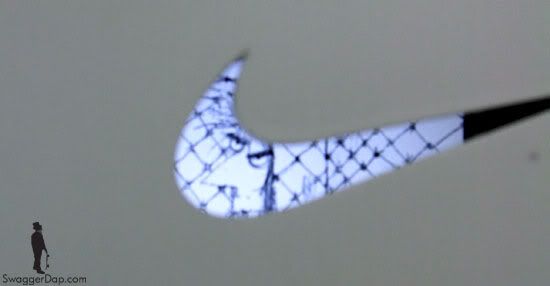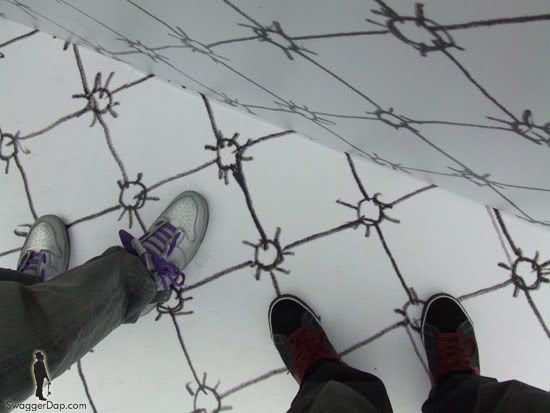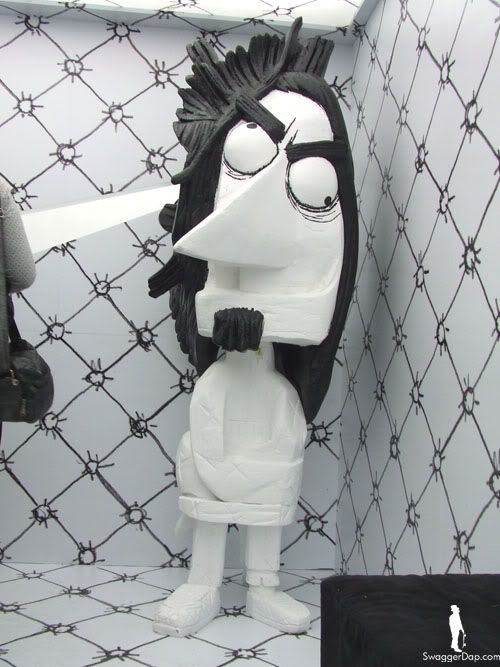 The life size crazy Lau character was pretty creepy ...... it even got us going crazy.

Nike and Lau did an amazing job, even the check out window was a giant swoosh in the wall.

Making Nike connects lol.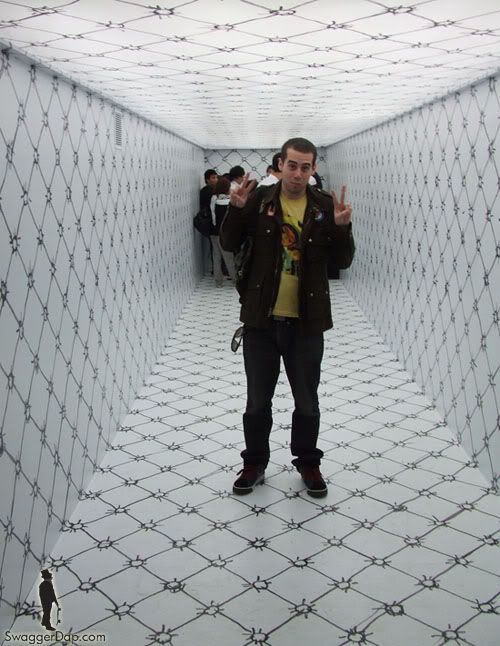 Now I can see why people go crazy in these rooms!


The exhibit was really impressive as Nike and Lau went all out for the presentation, not missing a single detail. Definitely worth the trip all the way out there, so if you have a chance I would suggest seeing this while it lasts.
The line was pretty nuts, so the 150 pairs went fast, but apparently there will be another release of the shoe (possibly without the toy and package) at NSW in Causeway Bay on the 3rd. No US release in sight, but hey you never know.


-john-