Back to the line for a few more people that we talked too, with some opposing views of Mr. Edison Chen.



Name: Stephanie Ling
Age: 17
Favorite Brand: Undercover
Wearing: Undercover Tee, D&G Belt, Silly Thing Trucker Hat, Visvim Christos, local Japanese brand jeans
Complete the sentence, "Edison Chen is ... : ... GOOD! Really Good.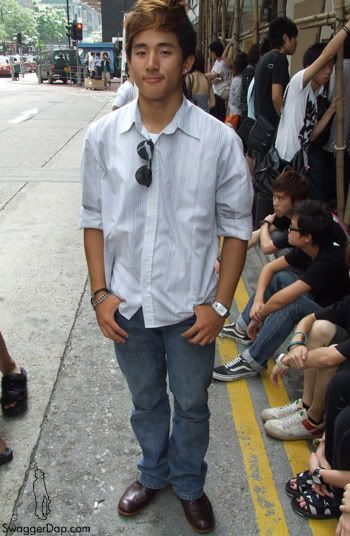 Name: Christopher Fong
Age: 17
Favorite Brand: Louis Vuitton
Wearing: Quicksilver Shades, Seiko watch, CAT jeans, Timberland shoes, local Australian brand shirt
Edison Chen is.... : ... a motherfucker!!



Gotta love the candidness.
I'll be back soon with the last of the profiles from the Clot x Original Fake drop, so stay tuned.


-john-

400 posts, light