Yet another super delayed Faces in the Crowd because of more notebook carelessness. But here are two quick fits from some SwaggerDap readers and fellow SU students who we met online at the Johnny Cupcakes lecture last month.

(apologize for the picture quality, florescent lights are the wackness)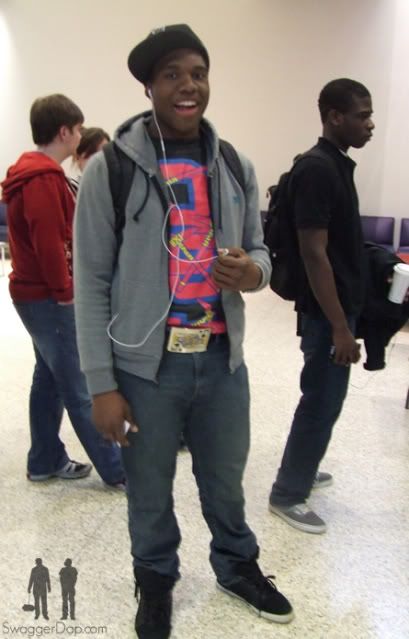 Name: Kyle
Age: 20
Occupation: Student
Favorite Brand: The Hundreds
Wearing: Hat - Play Cloths
Shirt - 3Sixteen
Hoody - DC
Sneakers - Supra
Jeans - Levi
Bag - Jansport

Cupcakes or cookies?: "Cupcakes ... they last longer"




Name: Max
Age: 22
Occupation: Student
Favorite Brands: Johnny Cupcakes & Supra
Wearing: Shirt - Johnny Cupcakes
Jeans - Buffalo
Jacket - Zoo York
Sneakers - Vans
Bag - K2

Cupcakes or cookies?: "Cookies are way better than cupcakes!"



Thanks to Kyle and Max for the help and sorry for the severe delay.


-john-