Nitrolicious, Hellz Bellz, and Zebra Club Pop-Up Shop team up together to bring you an online pop-up shop! The Hellz-A-Poppin' online pop-up shop will give the genuinely true Hellz Bellz fans what they really want!


"As you know Hellz Bellz is one of my favorite streetwear brands, their collection gets better and better every season. When Hellz approached me on an online pop-up shop along with Zebra Club I didn't hesitate to say yes. I know a lot of you guys dig Hellz so offering it at sale cost would be awesome. The Hellz-A-Poppin' online pop-up shop will cater to the true Hellz fans and those who come to love Hellz' distinctive alternative style. The shop was brought on by the demand of the consumers. With the coordination of various pop-up shops and sample sales with boutiques and stores on both coast, the consumer has expressed their interest for Hellz to bring our shops/sales to more locations. Now, what better way to reach the masses than by utilizing the world wide web. This way, Hellz fans have easy access to past and present seasons that are no longer available at a store nearest them and at sale cost. This is perfect for those that can't make it out to Hellz sample sales, more items will be added continuously so keep checking back! Happy shopping!" -via Nitrolicious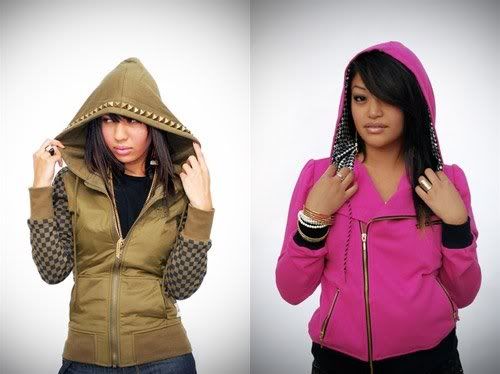 Mae West Hoodie $79.20 / Ride or Die Jacket $87.60
Cheetah Top $37.20 / Defense Tee $27.60
Hellz Bellz has been offering sample sales and pop-up shops at specialty selected retail boutique stores from Los Angeles, New York to Washington, DC. As for me and others as well who are unable to attend these events, well here's your solution to get your hands on some excllusive Hellz Bellz sale samples! This offering will be on for only a short limited time, so get your shopping on at discounted prices!
-hellzajoan
via
Nitro
and
HellzBellz