We were fortunate to catch up with Wale before his performance in Syracuse last night, and he was nice enough to get down with a Faces in the Crowd segment for your guys. We did it a little different this time and made the 1st Video Faces in the Crowd though, so enjoy...



SwaggerDap TV: Wale does Faces in the Crowd from John Dwyer on Vimeo
(And when I say we caught him right before his performance, I mean LITERALLY, at the end of the video he runs out the door to perform)
If you aren't able to watch the video for whatever reason, here is the picture and text description as well: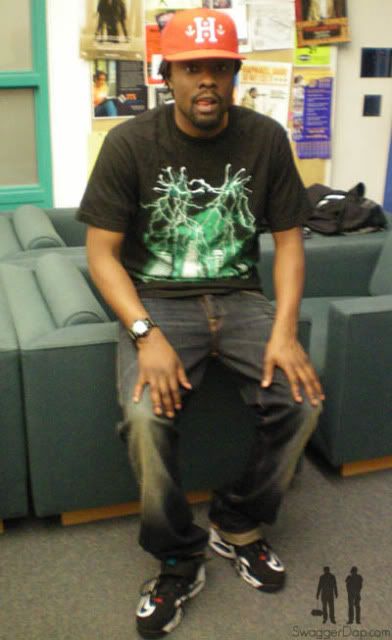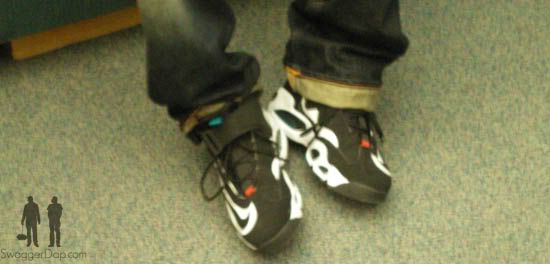 (Close up of the Nike samples he was rocking)
Name:
Wale
Reps:
DC
Occupation:
Rapper
Wearing:
Hat - HUF
Tee - The Hundreds
Jeans - Nudie
Watch - G-Shock
Sneakers - Nike samples
What was the greatest FTSwindle?:
"When Devendorf hit that shot against UCONN and the refs called it off!"
Thanks so much to Wale and his whole camp for being so cool. Really great people who love their fans, that's a key to success right there.
Check Wale on
myspace
and
twitter
too.
"Flyer then the rest of 'em....."
-john-