While pictures of the Spring 2009 collection continue to trickle in here and there, I was really taken aback by one piece from The Brooklyn Circus in particular, the Sailor Jacket.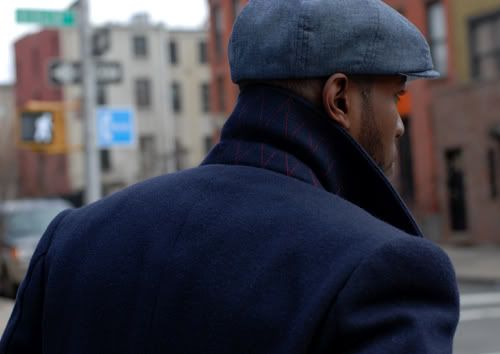 Everything from the buttons to the stitching and trim is so on point.




Also shown in the spread is a very nice vest, shirt, handkerchief, and tie that go along with the ensemble. The shirt has a bevy of small details such as the patch of fabric around the arm and the silky inside of the cuffs.


Some closer details of the inside of the tie, and the backing of the vest.



The entire line draws from the vintage looks that continue to inspire the BKC line. The 1st look and opportunity to buy from the Spring 2009 line will be at an invite only trunk show on April 4th. For more details on that check the BKC blog.


-john-

via BKC