Damn, it seems like John might have left Hong Kong a few hours too soon. Common's "Universal Mind Control" and the Clipse's "Road Till the Casket Drops" are now all over the net.

Yep, we've been anticipating Common's album since the lead single first leaked over the summer and we're always fiendin' for new Clipse music. So let's just say I've had them both on repeat since I got them, aight?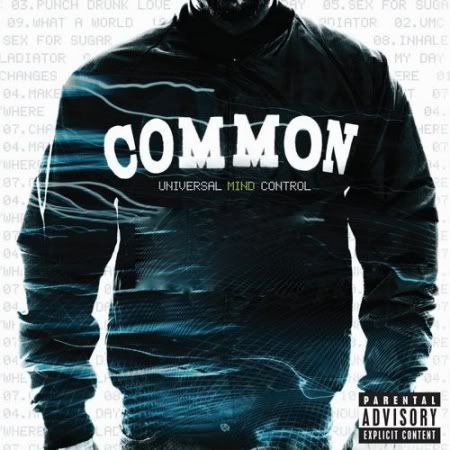 Track List
1. "Intro/Universal Mind Control" (feat. Pharrell)
2. "Punch Drunk Love" (feat. Kanye West)
3. "Make My Day" (feat. Cee-Lo Green)
4. "Sex 4 Sugar"
5. "Announcement" (feat. Pharrell)
6. "Gladiator"
7. "Changes" (feat. Muhsinah)
8. "Inhale"
9. "What a World" (feat. Chester French)
10. "Everywhere"
Track List
1. Intro
2. The Haters Wish
3. Big Dreams
4. Lauren London Interlude
5. So Fly (Now We've Had Her)
6. Addiction
7. Pop Champagne Feat. Ab Liva
8. Numb It Down
9. S.L.U. Feat. Ab Liva
10. Swing Ya Rag
11. Lil Willie Interlude
12. Fed Taking Pictures
We're not tryna get accused of illegally sharing music out here; but I'm sure you can check your local bootlegger,
hip-hop forum
, or
one
of
these
to find them. Definitely give them both a listen if you can.
Words From Pusha-T via S.L.U Feat. Ab-Liva...
"Don't get caught up in your feelings because,
You just original fakes
And I am the Kaws.
If you follow fashion,
You can follow my bars.
If not, get ya Hypebeast on…
Follow the Blogs."
Pusha - T
I think he means to say keep reading SwaggerDap.
-Meez