Jeremy Scott's teamed up with Adidas for three releases set to drop early next year. If you don't know him, Jeremy's an iconic Fashion Designer from Missouri whose
unique fashion pieces have been rocked by the likes of Paris Hilton, Kanye, Madonna, and more.

Peep Below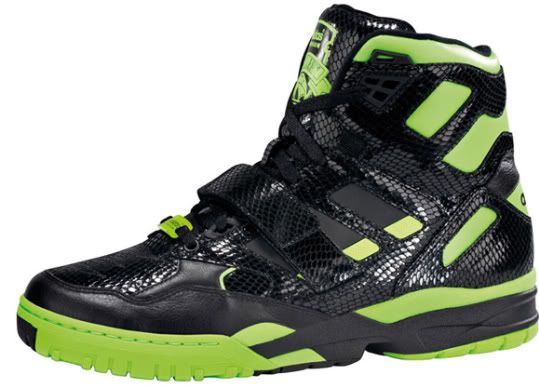 These Artillery HIs are a black and green snakeskin piece with a side of patent leather and custom lace locks. Set to drop Feb. '09. Sorry, I couldn't think of anything else to say yo. Just look at 'um.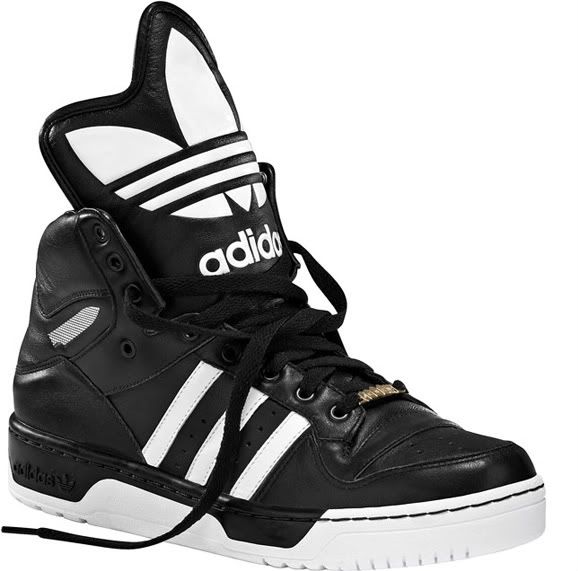 The JS Logos are also set to drop in Febuary '09. This pair is definitely the most humble of the collection – minus its obnoxious tongue! (I love it.) The JS Logos also come with custom lace jewels and a signature outsole.





WOW. I mean, wow. These are uhm..a little OD, nah? The JS WINGS obviously have wings on them. As if being obnoxiously gold wasn't enough, these JS WINGS also come with – Wings. Don't worry tho- if the wings are a little too much for ya, you can remove 'um. But unlike the other two pairs, you'll have to wait for these a little bit longer – they drop March 2009.



I think my favorites are the JS Logos. I can't help but love obnoxious tongues. No entendres intended.

-Meez

Info Via: SneakerFreaker