If you have never seen the reach of I.T it's kind of hard to describe their impact on Hong Kong's fashion scene. Taking care of the fashion forward, they bring tons of brands, stores, and concepts to HK that otherwise would never exist. They are the reason for the cool, and the reason people want to shop here. Basically they run shit.
With all of that said, when they have a 20 year anniversary they sure know how to celebrate.


It took us like 20 minutes in line just to get on an elevator to the 16th floor where the sale was being held.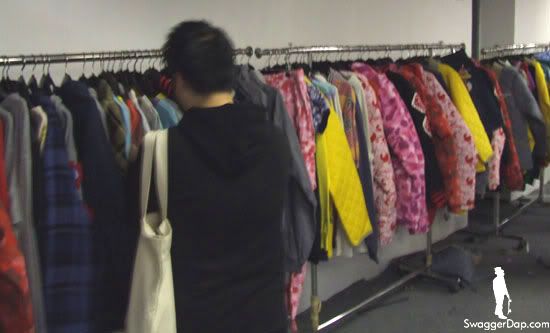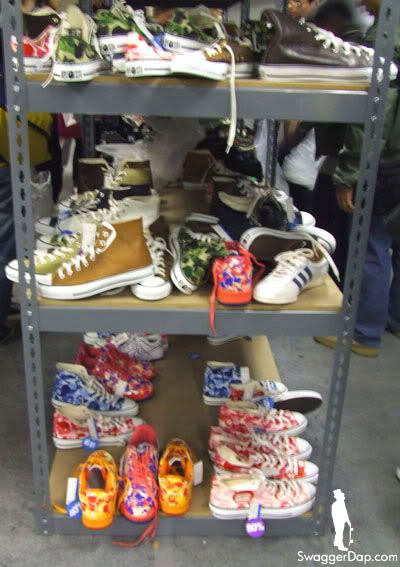 It was worth the wait though, even with little intention of buying it was a sight to see.

FOR THE KIDS! ... Angie, I know you don't/ can't read this but I almost bought you a pair, if I only knew what size!

Sorry for the blurry pics, I only was able to get a few in before they told me to stop.



It was pretty chaotic in there, with Bape, BBC, w)taps, Neighborhood, Nike, 5cm, Izzue, Chocoolate all being marked down 50% and more. Unfortunately I.T was really quiet about this and it was VIP only at 1st, so I found out about this kinda late and there wasn't the greatest selection left. I did walk out with a classic BBC tee for about $35US though, not bad.



-john-