Yea the fact that it's cold really has nothing to do with the contents of these pictures actually, besides that fact that it's the reason I only took a couple all day. So although there's only a few, here are my pics from yesterday in the city.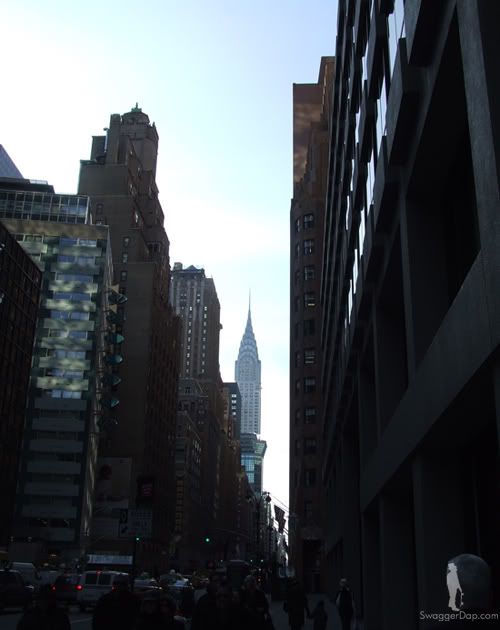 Nice view of the Chrysler building, seemed to be the only thing getting sun.

The wrapped LV building really pops out in the dreary NY streets, pictures don't do it justice.

Then final stop Y-3 in the middle of nowhere in west village.


Yeeeeeep, told you it was a weak day for pictures. But I did manage to grab some Chipotle and sat next to Patrice O'Neil there which was pretty funny. Then waited in line for a Wii Fit for like and hour and a half at Nintendo World which wasn't that bad except for this Mario taunting people in the corner the whole time.

Well stay warm people and have a Happy Holiday.


-john-