10.Deep is the Shit.

On Wednesday, December 10th, they're having a 10.Deep Holiday Bail-Out - their executive measure to inject some fun, debauchery, and raucous merriment into a faltering party scene.


So they know just as well as any other Finance Major –Holla at me! –should know that we're in a uh…Global Financial Meltdown. Yeah…it sucks. Well, 10. Deep decided to take refuge from the torments of financial woe, step in to clean up the mess our governments have left us, and provide some holiday relied.
DJs
Jus Ske
,
Pase Rock
, and
Million $ Mano
will hold down the turntables and there'll be gift bags featuring an exclusive holiday tee and their new 10.Deep x
DJ Benzi
mixtape.
Oh yeah, there'll also be an influx of liquid assets via Heineken open bar, and special guest performances – they hint, "may have released their mixtapes in the last year". Hmm…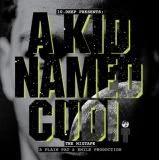 It sounds like it's going to be a hot, morally-bankrupt mess. And as always, there's NO COVER. So consider it a stimulus package, courtesy of 10.Deep.
Shiit, I'd be in there like swimwear if I wasn't an ocean away.
-Meez