Yea it's Christmas eve, I'm about to go to sleep but 1st gotta show these CLOT x Nike 1World Air Force 1 cause they're just too ill.


At 1st glance they look like some normal AF1s shrouded in the royal silk CLOT material, which is true to an extent.

However upon further examination you can see that the red silk can actually be peeled off at the owners discretion to reveal a dark brown leather underneath embossed with the same CLOT pattern.

The silk being completely customizable can be torn, burnt, ot destroyed any way you like until you get juuuuust the right effect.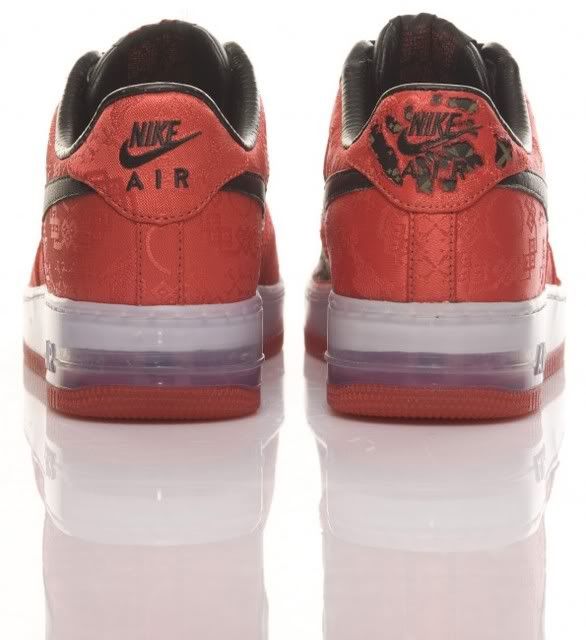 To welcome the Chinese Lunar New Year, Nike has teamed up with Clot to launch the lucky-red inspired Nike Clot Air Force 1. As seen, the red upper-shoe top layer can actually be peeled, burned or torn off to reveal a bottom layer made from dark brown leather. Clot's trademark Chinese-print graphics, as embroidered onto the silk upper layer, are lasered onto this durable leather layer.

The Nike Clot Air Force 1 comes in a special "Chinese Candy Box" packaging set. Traditionally, Lunar New Year celebrations include offering sweets and other edible treats from a red lacquer box to ensure a "sweet" year. Honoring this custom, the Nike Clot Air Force 1 packaging is a hexagonal red box with a partitioned tray layer, to hold shoe accessories, and matching lid. The box's exterior is adorned with Clot graphics in black.


The Nike Clot Air Force 1 will be available on January 16, exclusively from JUICE HK(2/F A, 53 Paterson Street, Causeway Bay, Hong Kong; and ACU (Shop 15, 139 Changle Road, Shanghai, China)


sorry for the more or less copy and paste there. Oh, and more in the 1world project.

-john-

via Poon