Already having some of the most sought after denim out, CLOT and Levi are collaborating once again for a new pair of gold stitched kzKLOT denim.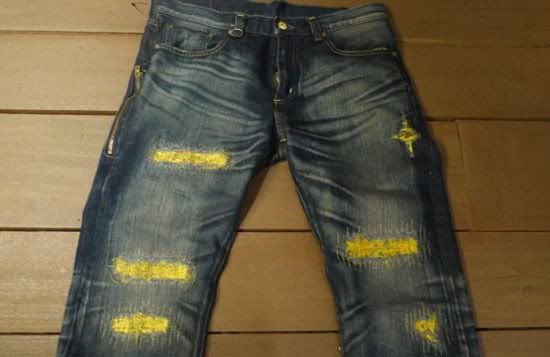 The detail on the denim is amazing as the 505 cut jeans feature gold rivets, and gold stitched denim. What this means is that the inside of the denim is actually gold color so when the denim rips or wears the gold threads will come through. On the pre-made tears there is the signature CLOT silk in gold to make it pop even more.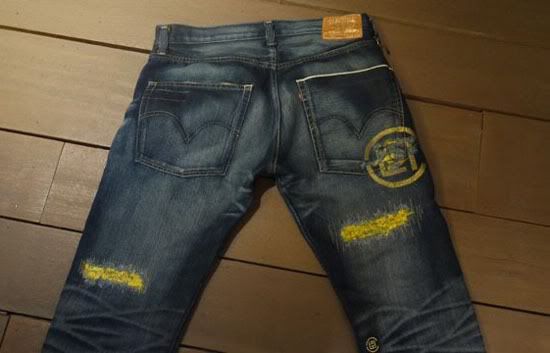 Close up to the gold tears backed with silk.


Here is the inside of the back pocket where you can see how the gold stitched denim works on the inside.


From CLOT:
"I KNOW EVERYONE HAS BEEN ANTICIPATING THESE FOR A WHILE NOW, THE GOLD LEVI'S X CLOT JOINTS THAT WE HAVE BEEN REFINING AND WORKING ON FOR ALMOST A YEAR. FINALLY IS BEING RELEASED THIS UPCOMING WEEK MAY 15TH. I KNOW YOU GUYS COMPLAINED LAST TIME FOR NOT HAVING ENOUGH AT THE STORE, BUT THIS TIME WE SHOULD BE GETTING A BIT MORE OF AN ALLOCATION SO DON'T GIVE UP FOR THOSE WHO REALLY LIKE THIS DENIM."


These most likely will only be available at Juice HK, but make sure you check your favorite reseller soon. They release on May 15th, so people are most likely already in line in Causeway.


-john-

via Kevin Poon