Another month, another set of toy releases from Kidrobot. Since they are coming our with so much lately the release schedule is now going to be bi-monthly, so this is the releases for the 1st half of June.


Labbit Pride 5-Pack - June 4th
5 mini Labbits in Frank Kozik's Pride Pack sport sick 'staches and are 1.5-inches long. Sold in a windowed box designed by the artist and retails for $16.95.


Pure Trance Mini Series - June 4th
Manga maven Junko Mizuno brings 14 demented characters from her hit graphic novel, Pure Trance, to vinyl. Blind-boxed and 3-inches tall, each figure in this series suffers from disturbing & sweet side effects due to the life-sustaining pills they're addicted to— especially the 2 chases...Retails for $9.95 each and includes an insert with a character bio & headshot.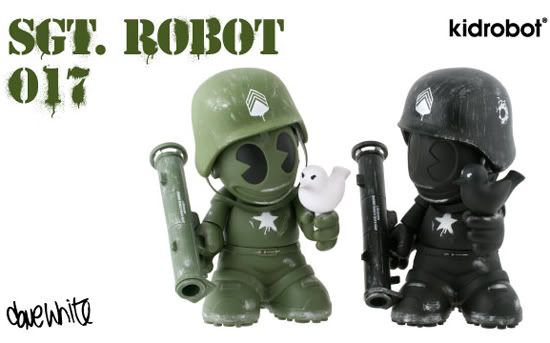 Kidrobot 17: Sgt. Robot - June 4th
War-torn and worthy, painter Dave White's Kidrobot 17: Sgt. Robot emerges from the trenches. Available in 2 rare colorways, army green or black, this 8-inch figure includes a removable bazooka, helmet and dove accessory. Only 600 of each colorway; $50 each.
Artist Dave White will be in store for signings also. NY store June 3rd, Miami store June 4th.


As always you can visit Kidrobot stores or shop online.

-john-


via Kidrobot