This past Wednesday, The Kid Daytona invited John and I to his listening party at Smash Studios to get an early listen of his new album, "Come Fly With Me", dropping June 30th.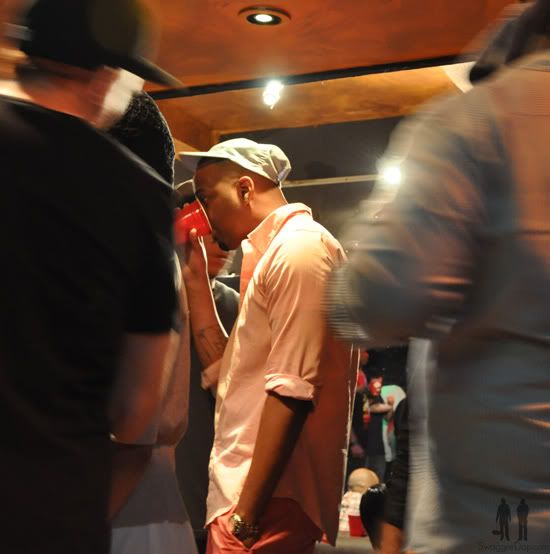 The man of the hour.

Now it wouldn't be fair for me to give a thorough review of "Come Fly With Me" yet because the studio was packed with conversation, the bass was knocking heavy out the monitors, and I was definitely indulging in 'nuff Bacardi with Coke to make the room look like this...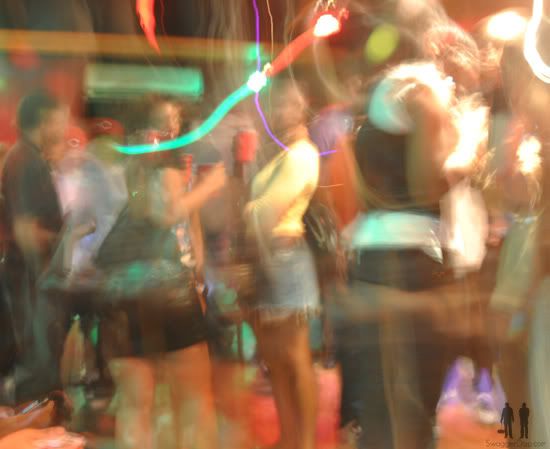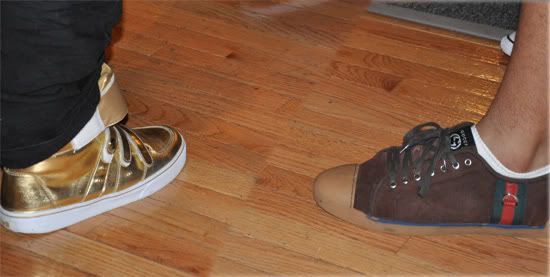 On the left we have Harlem's Cash with some metalic gold Radii, and to the right Daytona with some more classic Gucci kicks. Who won?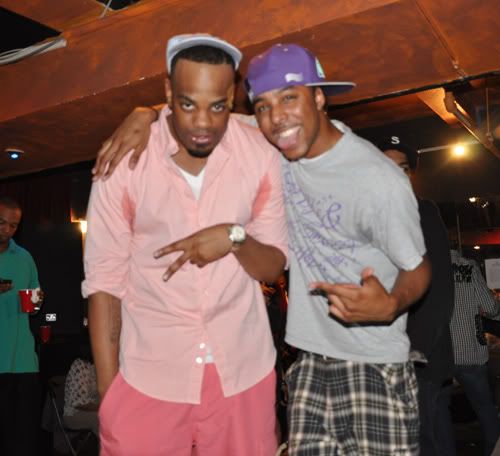 The Kid Daytona and Meezy


Now from what I could hear, the production is dope, there are good features - including Kardinal Offishal, Harlem's Cash, Mickey Factz, Bun B - and the Flyness is undeniable. In fact, our friend Gloria, who came with us and never heard of Daytona, couldn't help but keep her head boppin' with a smile on her face.

Be sure to look for a solid review around June 30th, and check out the official album artwork and track listing here.
My tough tracks so far: Lately, Contact (Feat. Kardinal Offishal), Air Jordan (Feat. Harlem's Cash). John's favorite track, Cheers, didn't make the album.

Shouts to The Kid Daytona, Harlem's Cash, 6th Sense, K Stackz, the Rick Ross looking dude (and his chick), and everyone else that came thru and showed love!





-Meez

pics & adlibs via -john-