If you know us or are following us on Twitter, you most likely already heard that this past weekend was Meeyz's 22nd celebration of birth. The party was scheduled Saturday night at 60 Thompson but fortunately for Meezy, our good buddy Mikey Nohawk, and I, the festivities started much much earlier ...


It all started here, in the Bronx. Right here it was about 1 in the afternoon and Meezy was already about 4 shots deep on his quest to 22. This should give you some sort of direction as to where the day was heading already.


Ready to spend the day in SoHo we made a train switch at 42nd St., a perfect place to polish off that bottle of Jose.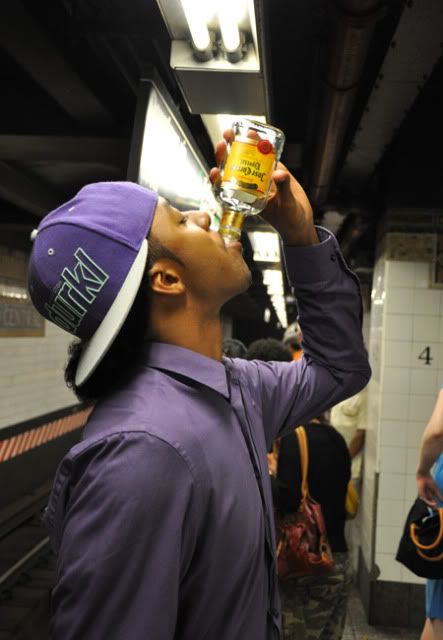 Can you tell that he's been drinking?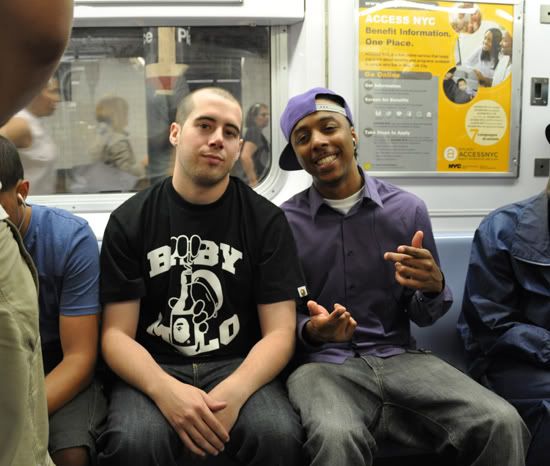 Then we spotted this baby with the most amazing head of hair, which NATURALLY grew into a Mohawk. Basically this baby was just born to be cool.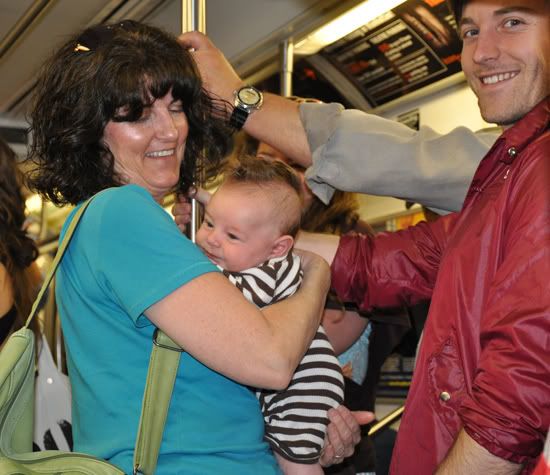 Then I thought that these drawn on Chucks were kinda sweet...




Once in SoHo, we were on Twitter only to realize that one of our Twitter peeps was just down the block. We met Marv who is a great guy and even bought us a round of Patron shots for the occasion. He also somehow impressed this lady at the bar enough that she bought us ANOTHER round of Patron. And yes, this is all thanks to the powers of Twitter, Marv even showed up for the party that night.



Then right outside was this amazing Quartet that was more than happy to sing a great rendition of Happy Birthday.




Part 2 to follow ...


-john-