It seems like every season BBC/ Ice Cream comes out with something even more over the top just to make us all say "Huh?". Well this coming season is obviously no different as the new theme, "Space Hunt", will involve a series of equestrian related prints, which you can see below...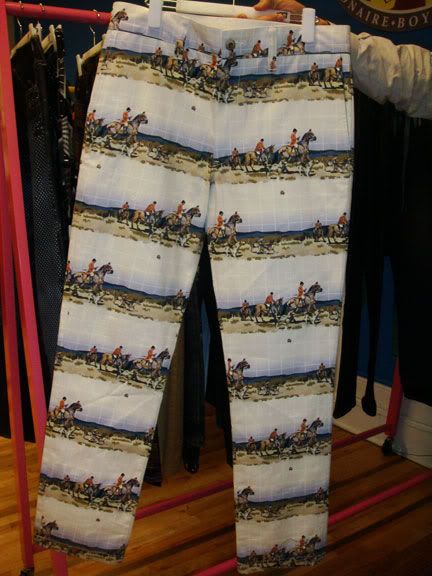 Personally, I was feeling "Space Beach" much more than this stuff so far but I do have to say that I'm glad that he isn't biting Polo at all and instead is going in a COMPLETELY different direction.


For more of what looks to be a highlight next season is this new 3D city print which is a birdseye view down onto a city full of traffic and skyscrapers.





Don't worry though, "Space Hunt" will just be one aspect of the collection as we can expect the full Holiday 2009 lookbook from BBC/ Ice Cream sometime next week.



-john-


via complex