Before I even posted I realized the silly flaw that these posts will be read backwards, so if you haven't read part one, GO HERE and play catch up.


Anyways ... after that singing Quartet, everything just became interesting to us. I think we spend about 15 minutes analyzing these H&M adds...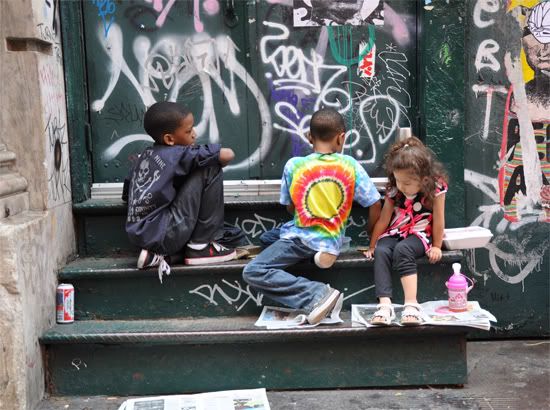 Thought that these kids were the coolest thing ever ...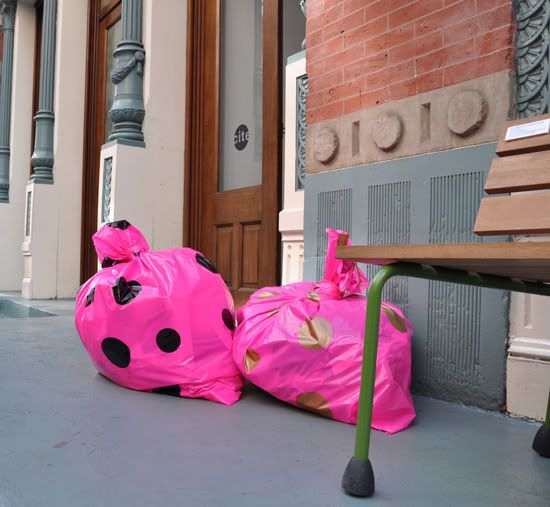 And fell in love with some garbage bags..... yes I do need these in my house, just to throw them out.


"I'm nice right now"



The sun, food festival, and fountains of Washington Square Park were just amazing. Perfect Summer day, even if you don't consider it Summer yet.


After a random mission to get to Flight Club (about 2 minutes before it closed) we needed a break. So we picked up a bottle of Irish Cream and picked the very worst food to mix with it.... Mexican. Chipotle was the hangout.



After heading back to SoHo to meet with a friend and catch the Magic whoop the Cavs, things started to look like this .... and pictured stopped being taken.



The party ended up being great, even though I managed to pass out on a couch, Mikey ended up in Jersey, and Meezy threw up in pretty much every place EXCEPT the bathroom. But in the morning it was all laughs as we recapped the night that was...





For everyone who made this day possible by showing up to the party, randomly meeting us in SoHo, or taking shots with Meezy over the phone, I thank you. For the people who didn't make it, I hope we see you at the next event. Trust me, you won't regret coming through to chill with SwaggerDap.


Daps & Pounds


-john-