Bernard and I spoke a few months ago to toss around ideas about his line, plans for the future, and goals as a designer. I was really excited when he told me that he wanted to do something very different and go beyond tees and logo merchandise. He wanted to make suits and ties for our fashion forward generation. It was then that he asked me to come to his senior fashion show, but I never thought that with just 2 months of sewing experience, he could pull off the line that he presented last night.
So here I present you BWS by Bernard James...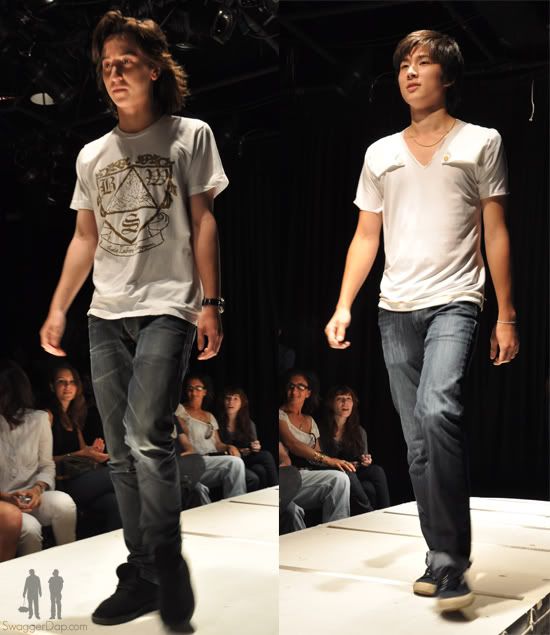 The man of the hour (left).



Although the show was limited in pieces and seemed to fly by to the pace of a Justice track, it was still very impressive as everyone in the audience seemed to share the same sense of awe.

Thanks again to Bernard for extending invites and great seats to us, and to the Collegiate School for putting on a great show. And trust me, you'll be hearing plenty more about BWS by Bernard James in the near future.


-john-