As I said in an earlier post, we were bussed down to DC yesterday to witness one of the most epic days in US history, The Inauguration of the 44th President of the United States, Barack Obama. We didn't exactly get to see the man or anything but it was a great day, and here are some pics.


Epic newspaper cover


This was the line just to get on the subway in Maryland! At 6am none the less! Took us like 2 and a half hours to get in to DC from about 10 minutes out. Every bridge and road into the city was closed.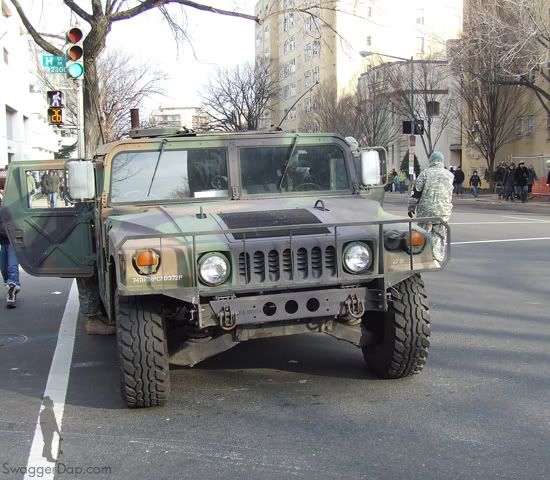 Then you had these bad boys parked on every corner with army dudes posted up.


To stay out of the crazy cold and away from the other 2 million people in the area, we headed to our friends place at GWU.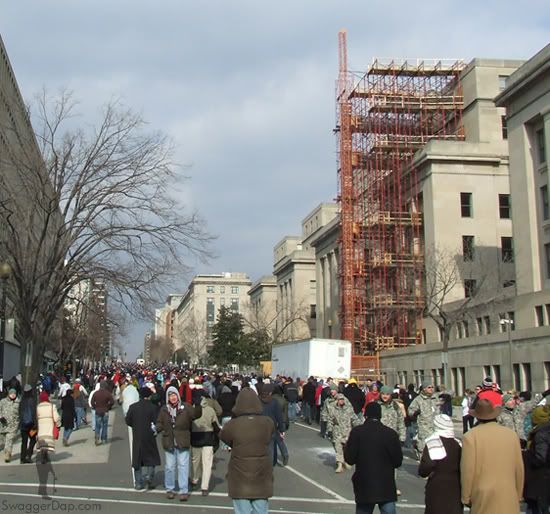 After the speech we headed out to the masses. It was seriously nuts. Not a car on the street, just a mess of people.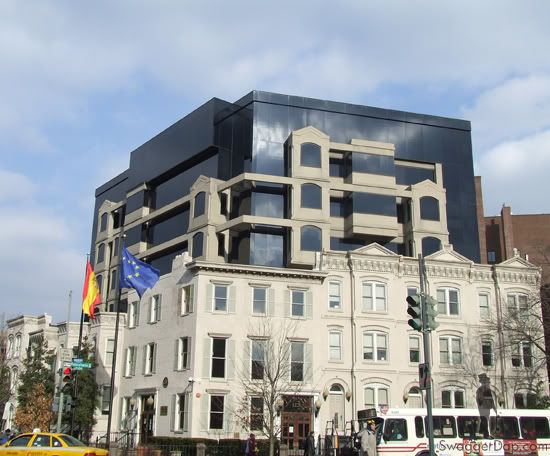 Us and our friends Sarah and Constantina! Whattup!? (nice bubble jacket Meez)


Lastly we hit up Stussy DC to check out the aftermath of the party..... as you can see it was a little less packed.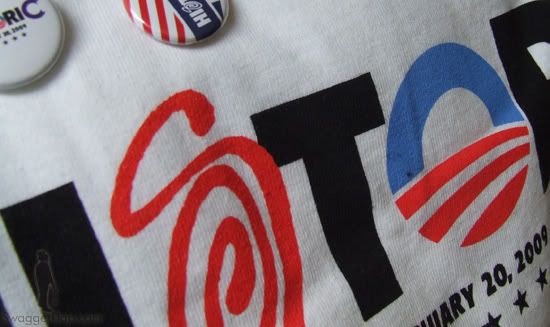 We also came away with these bad boys.... more pics to come.


Overall the day was utter madness. People really came from everywhere just to be in DC for this event, and even if we didn't see the actually event the vibe in that city was good enough.

Quick thanks to Constantina, Sarah, Lucas from Stussy DC, our bus driver Fred, and Prez Obama for making this day possible.


Gotta have HOPE


-john-