For promotion of the upcoming 3D stop-motion movie Coraline, out of Phil Knight's own animation studio, Nike has put together a great shoe and contest giveaway.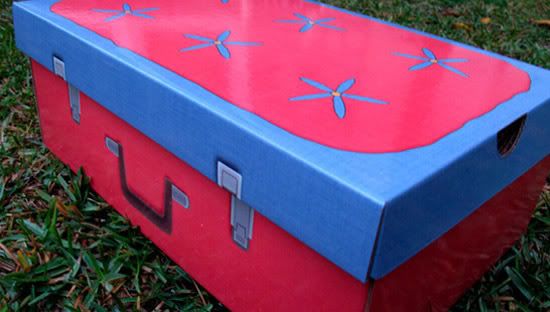 Packaging alone looks awesome, nice dressing up of the shoe box.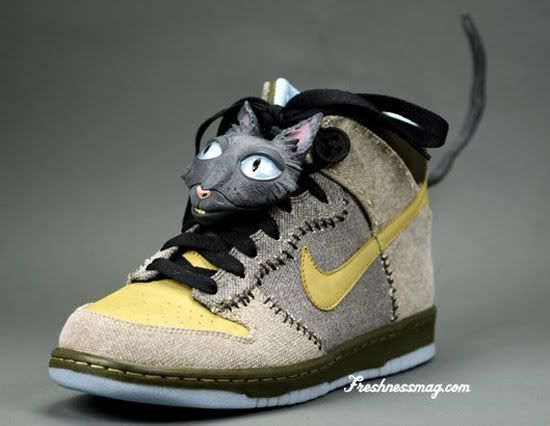 Then the sneakers, which each feature a character from the movie, a mouse and a cat. Complete with a tail hanging off of the back.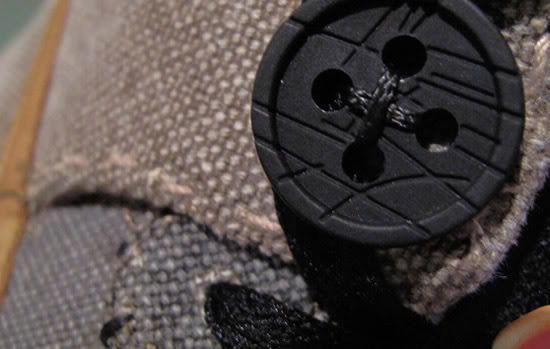 Only 100 of the 1,000 pairs will feature the oversized button lace lock.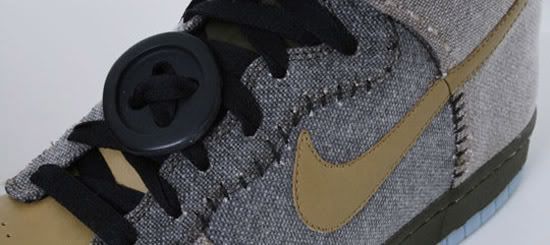 The shoe: Obviously inspired by the movie, with tons of stitching, buttons, and fabrics. Probably made similarly to how the characters in the movie are. The "release date" is when the movie releases, however you won't be able to buy these. After seeing the movie, you will have to go onto the Coraline website and somehow win these. You might ask, why is Nike just giving away 1,000 pairs of sneakers??? Well this happens to be the 1st film from Phil Knight's animation studio Laika so if giving away a few Dunks gets him a few million people in the theater I think he won't mind.

The movie: Not your typical kids movie. Think similar to A Nightmare Before Christmas, as it was done by the same director and seems to carry the same dark feel while still being PG. Releases on Feb 6th, and if you even want a shot at these sneakers you might wanna see it. (a pair on ebay has already gone for $4,000!)

Coraline official site


Let's hope some birthday luck will kick in for me on the 6th so I can pick these up.



-john-

via fatlace, freshness, HB