You don't know that you already know Stephen Sprouse. He made huge impacts in the 80's and 90's in the fashion scene, bringing punk to the forefront with his neon and graffiti inspired self titled line. More recently Marc Jacobs teamed up with Sprouse in the early 00's to create the über popular graffiti over monogram print bags for Louis Vuitton. Well now Marc Jacobs & LV will be celebrating the late Sprouse with an entire collection including some very limited and unique items.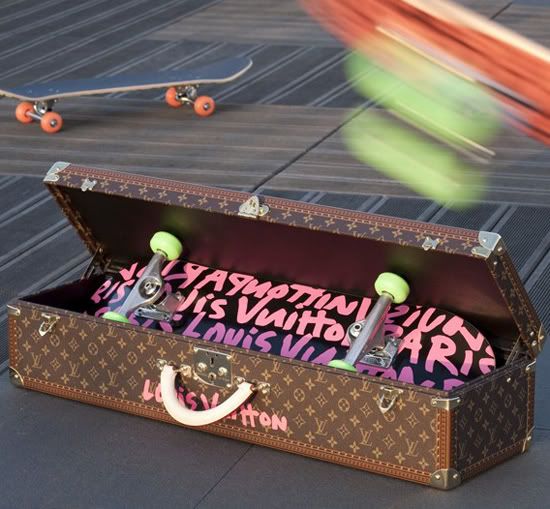 This is the coveted piece in the collection as only three, thats right 3, of these graffiti skateboards complete with the LV trunk will be available. SoHo store only and going for $8,250 this thursday the 8th.
I would possibly kill a man for this.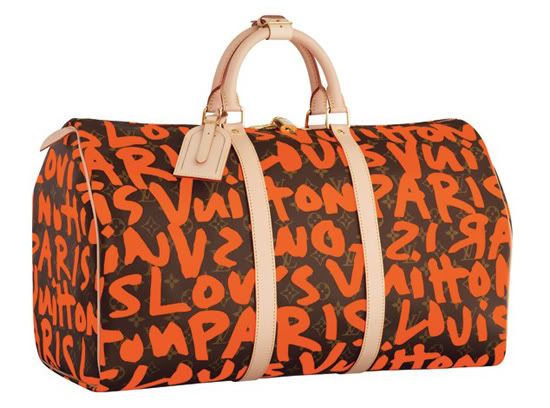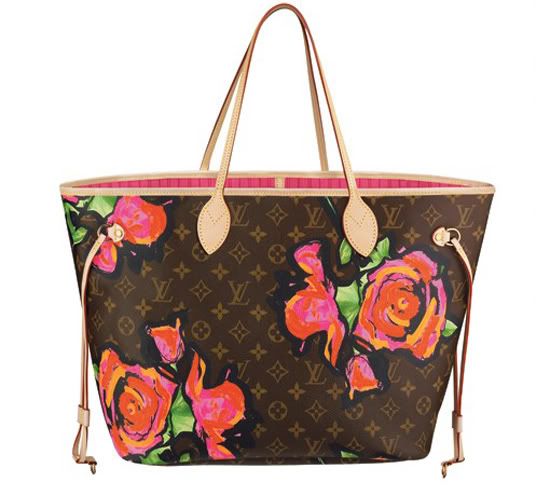 The rest of the collection will go beyond just leather goods and feature a pretty full line of neon, graffiti, and rose covered items.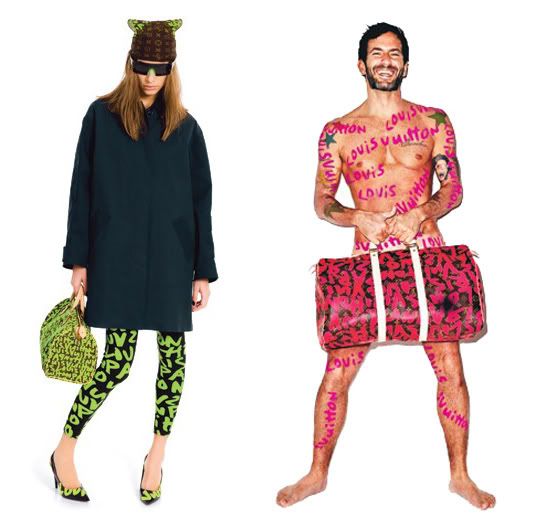 Yes, Marc Jacobs is a crazy motherfucker, which makes him the man.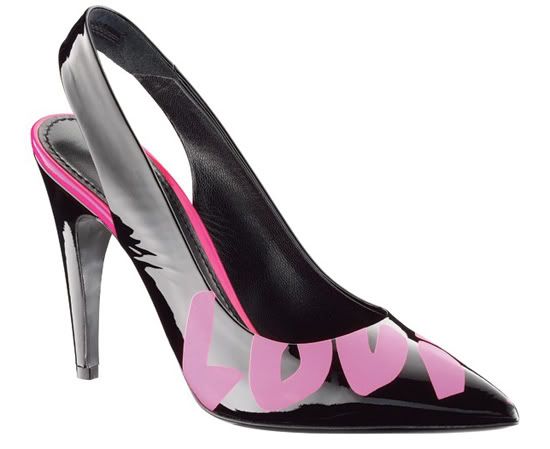 Crazy crazy heels.

Lastly, clown all you want on these but they are definitely paying full homage to Sprouse with the loud as can be neon and graffiti absolutely everywhere.

The collection will launch in its entirety at the SoHo boutique on Thursday where the company is wrapping the store in vinyl and spray painting neon graffiti all over the facade. The window display will feature a 6-foot neon light installation in Sprouse's Rose motif. The store's interior, enhanced with black brick wall facing, will also be sprayed with the neon graffiti.
The complete worldwide launch will follow on Feb. 2, though the Rose pieces will be available at Louis Vuitton stores worldwide starting Friday.

Vuitton will also honor the late artist with three events this Thursday. The night will kick off with cocktails at the Vuitton boutique on Greene Street, with a simultaneous event at nearby Deitch Projects' Wooster Street Gallery for the opening of the "Rock on Mars" Sprouse retrospective. Afterwards, Vuitton and Jacobs will host a bash at the Bowery Ballroom, featuring a performance by Sprouse's friend Debbie Harry, followed by DJ Jus Ske. The venue is expected to have a Sprouse feel, with a special graffiti-and-neon decor.

Really cool stuff going on at LV, and such a great way to start 2009 for them. So if you can get downtown on Thursday I suggest you try and check this out. Also peep the site that LV has created in Sprouse's memory (www.welovesprouse.com) and a full article on the collections and events here and here.


-john-

via WWD