For the upcoming spring-summer collection from Louis Vuitton, Marc Jacobs was able to grab über celeb Madonna to do the ad campaign photo shoot.

Here are a few images (that will soon be in every fashion mag out) and a cool behind the scenes video of how it all came together.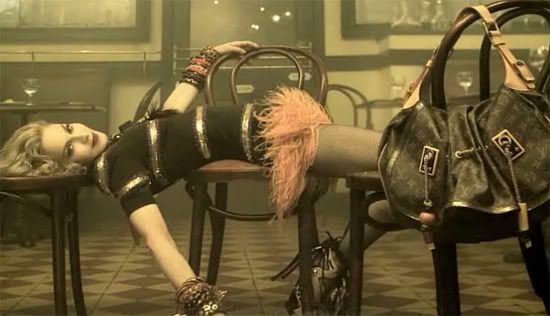 Ladies, you might drool at certain parts of the video where Madonna is picking bags, I apologize.

Thought this was a pretty cool project and really nuts how Marc Jacobs can just hit up Madonna outta nowhere n make this happen no problem. Power players right there.
-john-