For the launch of the new Nike Air Maxim 1 (a refurbished Air Max 1), NSW is having an exhibit with UK artist INSA. Here is a quick preview video that plays like a flipbook of still images, except these are each hand painted...


Must have taken a hell of a long time to put this work together as the under 20 second video is made up of 35 hand painted pieces across London. The video takes you through the 22 years of Air Max 1 into the new beginning of the Air Maxim 1.
These will all be on display at the "Looking for Love in all the Wrong Places" exhibit on July 17th at the Nike 1948 store in London.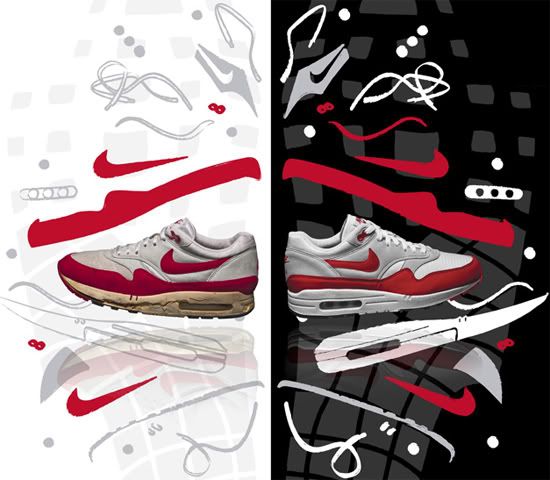 (not done my INSA, but this is the AM1 shot from the NSW site)
-john-
via
hypebeast