For the 1st round of releases in August Kidrobot is redoing some classics in new colors as well as coming with another Matt Groening collaboration set!


Smorkin' Labbit 10-inch - August 6th
Where there's smork, there's Labbit. Frank Kozik's nicotine-addled creation returns in 3 new eye-popping colorways: Bronze, Silver, and Day Glo Polka Dots. Only 850 of each made.


BoOoya Ghost Mini Series - August 6th
Romp through the hereafter with MAD's undead collection of surly punks, freakishly evolved apes, and belligerent boogeymen. There are 14 figures in all, including two chases.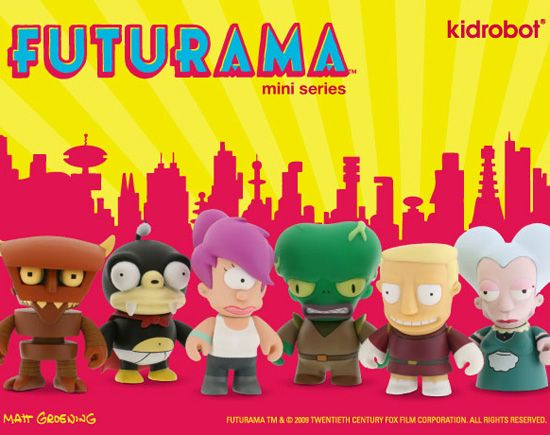 Futurama Mini Figures - August 13th
Welcome to the 31st century! Matt Groening and David X. Cohen team up with Kidrobot to bring all your favorite Planet Express employees to vinyl. From the cryogenically frozen Fry to the ancient Dr. Zoidberg, 12 iconic characters, including 2 chases, are coming at you blind boxed



The 10 inch Labbits are cool, but my goal is to have one of those Labbit stools/ chairs in my house. BoOgeys are kinda dope, and I'm actually liking the Futurama set way more than the Simpsons one (even tho I'm not a huge fan of the show).

Check for all of these at the Kidrobot stores as well as their online shop.



-john-