The people from Shmack has bought us some exclusive shots of their upcoming season. Shmack is a sneaker brand built by sneaker people. In one of the previous entries, John had just recently blogged the Men's Shmack footwear.


"Everything is made 100% from scratch. We design and blue print our own last shapes, and bottoms, and uppers. Just as our consumer express themselves through fashion, Shmack expresses itself through material play, strong pattern work, and detailing."
This shoe model here is called Katana. Their shoes are made out of leather and mesh. They have a quilted collar and quarter. To me, what stands out most of about them is their extra long tongue. They also have a two piece sport bottom.
This shoe model is called Lexi. This is the beginning of Shmack's dedicated womens sneaker collection. It is 100% built for the women sneaker aficionad. It's sporty, yet still keeps its feminine swag.
Lastly, this here is Shmack's season teaser.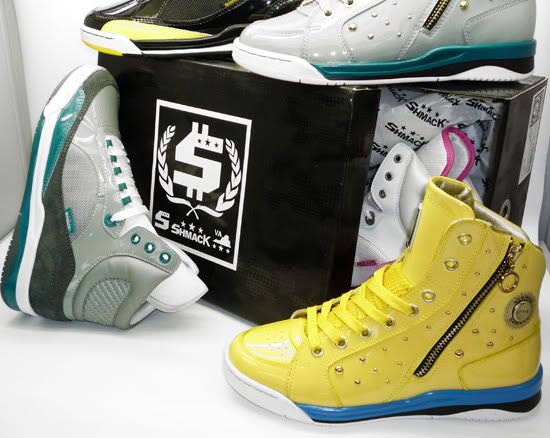 I personally like the the model of the Katanas. Shmack has definitely stepped up their shoe game. Your thoughts?
-hellzajoan