In recent years we have seen sneaker companies like Greedy Genius and Cr8tive Recreation that have been around for a minute finally get the recognition that they deserve for their innovating design in a market that sees more than its fair share of "borrowing" ideas.
well after the wild success of the "14k" gold skytops released in late '07, it seems that this year the sneaker company to take that role may just be Supra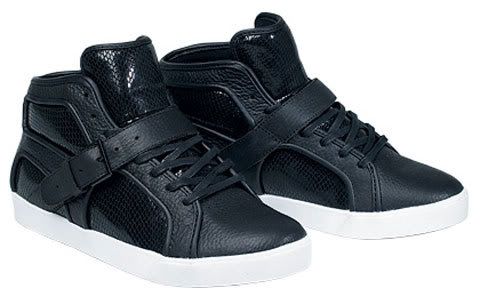 pictured above is the Supra NS Trinity that will make its debut in the spring and cost just over $210. With this model they are making the brave move of stepping into the "high end" shoe market (which i personally consider any premium shoe over $200 retail) which is an especially suprising move to see from a skate company.
but they will also keep comming out with fresh skate shoes with more of the street style as seen here with the Skytop Comakazi, which is dropping sometime this week.
so keep a look out for Supra this year. i have a feeling they're gunna turn some heads.
-john-