Diamond Supply Co. stays coming with nice dark designs that just hit hard. Along with that, they are always on top of the collab game with very memorable joints with Crooks & Castles and Girl (which we will see more collabs with this season) amongst others.

well this year we see Diamond Suppy Co. X 10 Deep




the shirt features a diamond encrusted skull pendant and reads "immortality is a fool's dream"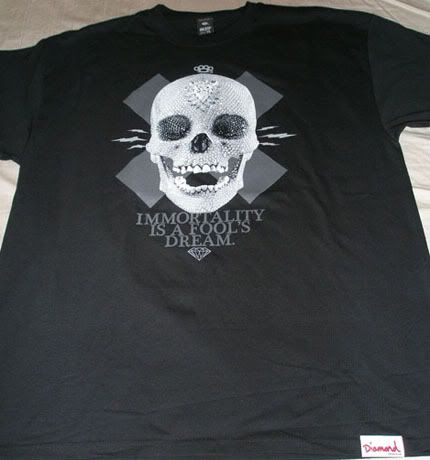 i'll definitely be on the look out for this tee later this season


-john-

pics via highsnobiety