Oh so you saw the first Eats post and thought everything on here was gunna be puppy dogs and lollipops!?? Nah son! We in these streets, we broke, and that's exactly why we hit up Prosperity Dumpling in NYC...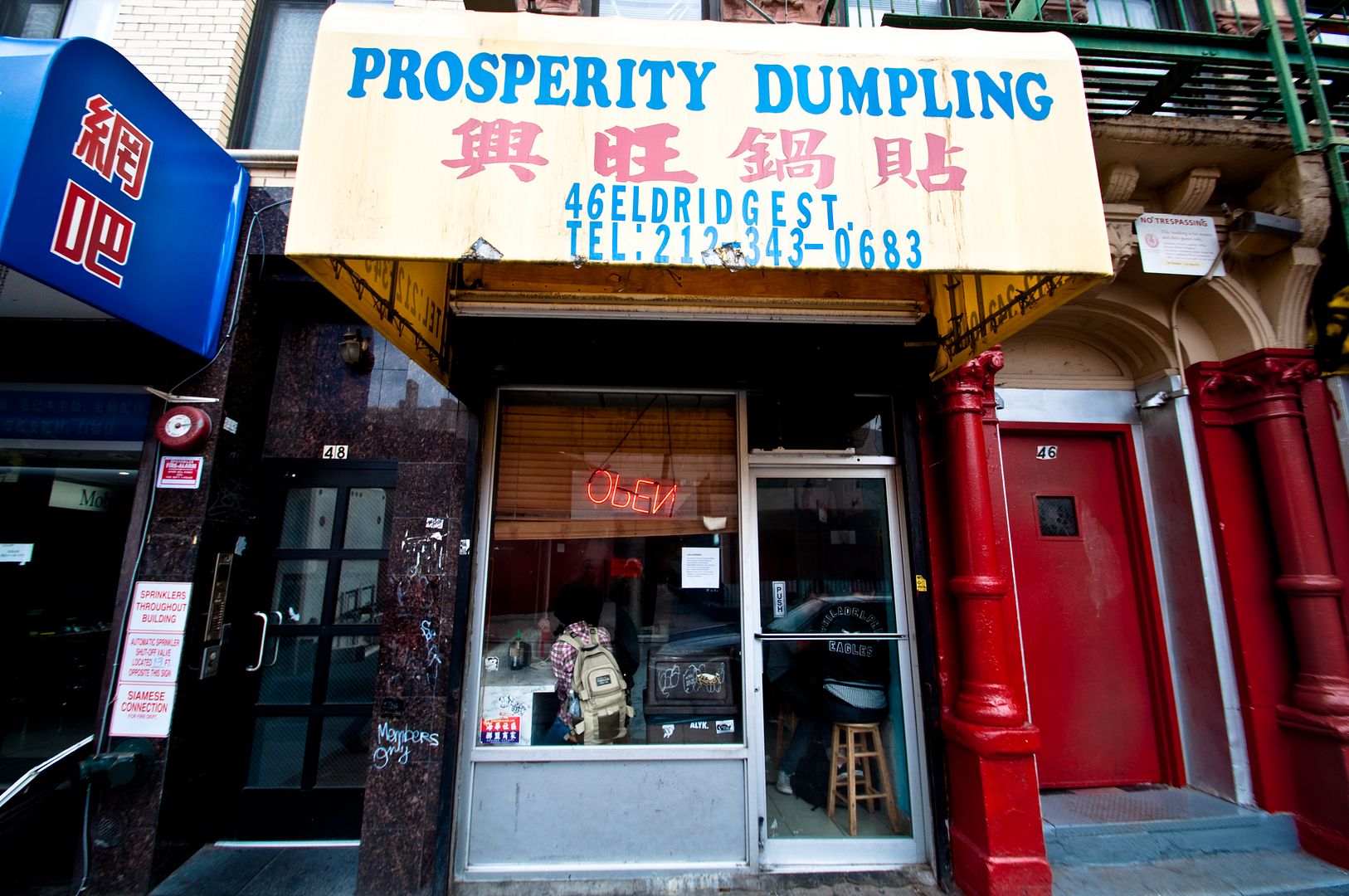 Walking down Eldridge St. it's pretty damn easy to pass right by Prosperity Dumpling; the outside blends in with the rest of the Chinatown neighborhood, the inside is about the size of a walk-in closet, and well it isn't exactly the most clean and inviting place. BUT if you've experienced Prosperity, you know that walking in there means $4 can get MORE than enough food for one person to get full off of.

The menu is pretty basic (maybe 20 choices) but everything is under $3 and tasty. Personal favorites being the staple 5 pork and chive dumplings ($1), and the sesame pancake ($.75 by itself or $1.75 with beef/pork inside). Add a drink on top of that and you come out to $3.75 for a scrumptious (although slightly greasy) meal that will no doubt leave you satisfied. However if you're more than one or two people, don't plan on eating inside, since there are only a few stools and some counter space to throw your soy sauce and Sriracha on.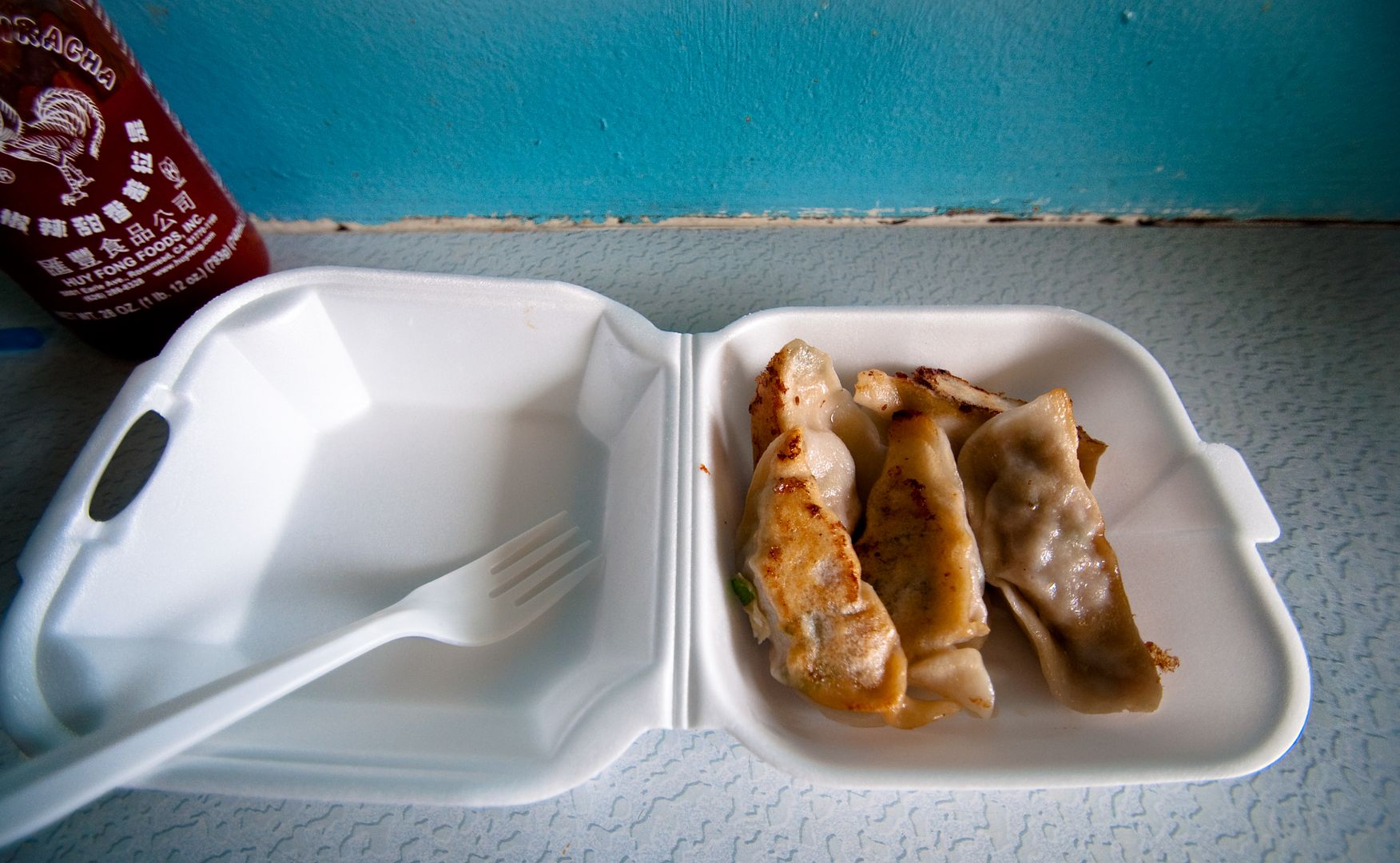 Our pal Jamison introduced us to Prosperity one fateful night in 2009 and ever since then it's been a cheap and greasy love affair. So if you're in the Chinatown area (near LES) on a budget, waiting for a Chinatown bus, or just need some food on the go, I would definitely suggest this place.


Prosperity Dumpling
46 Eldridge St.
New York, NY



Previously - Eats: Hello Kitty Cafe (Seoul)


-john-