With so much love for food & restaurants, and always being on the search around the globe for amazing, affordable, and beautiful spots, it's only right that we share these journeys with you in a new segment called 'Eats'.

And for the inaugural Eats post, we're checking out the adorably awesome Hello Kitty Cafe in Seoul...



When you first walk past the Hello Kitty Cafe and catch a glimpse of its overtly pink facade set back from the main street, it's pretty clear that you must head inside and see what this is all about. And so like a moth to a light I was drawn in...



At first I really just wanted to take pictures but as I wandered inside and saw that nothing on the menu was much over a few bucks (₩5,000), I figured why not have a tasty treat. I happened to be craving something sweet, so I ordered a waffle covered in bananas, whipped cream, and chocolate syrup (above), which ran me a mere $2 and change. Having been to some gimmicky places before I expected nothing at all from the food, but to my surprise it was pretty damn good! The waffle was warm and freshly ironed, and each topping and garnish was perfectly placed. And upon looking at a few other items that people got, it was all the same quality. The drinks looked and sounded pretty amazing as well.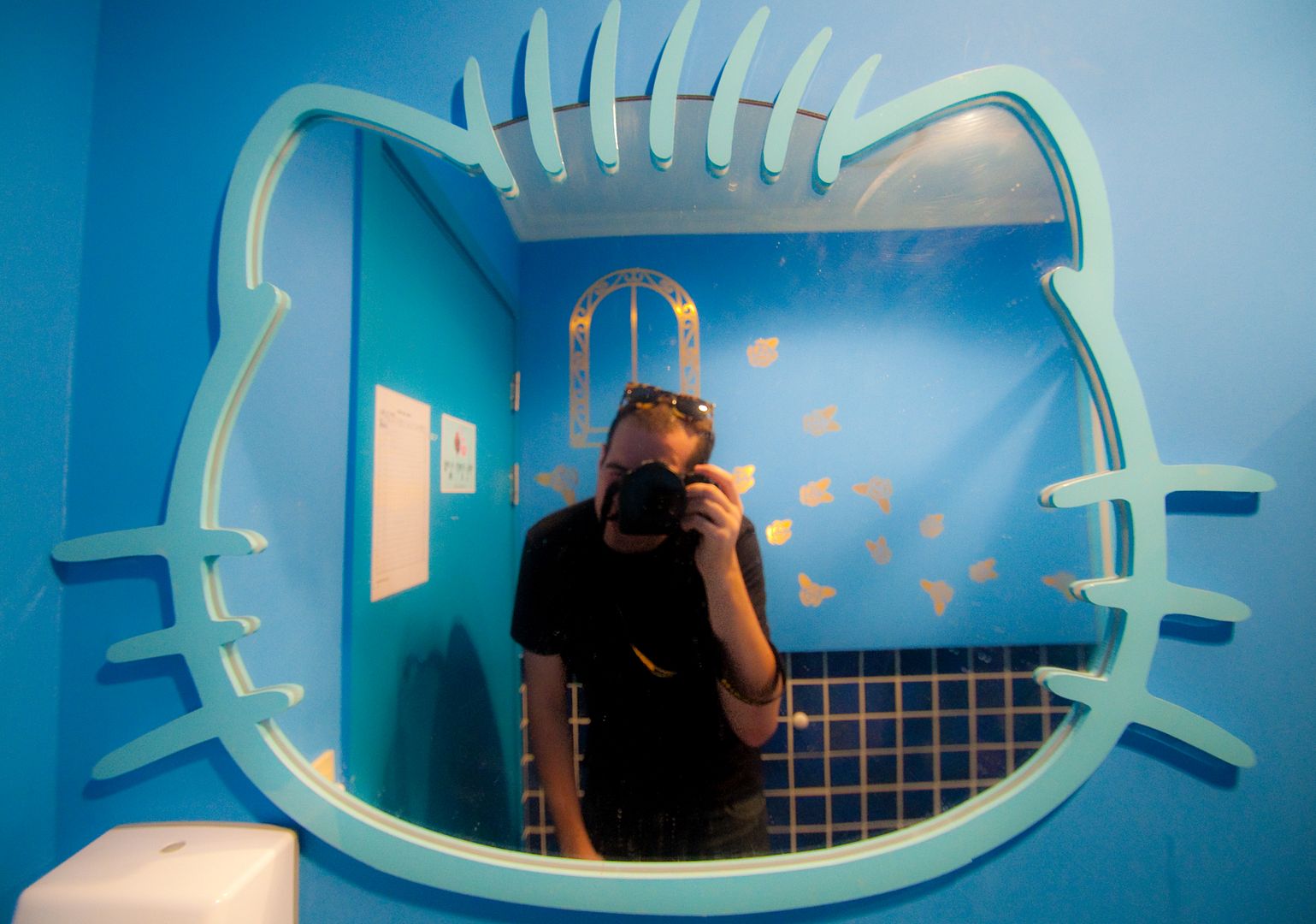 As for the interior of the place, in true Hello Kitty fashion the decor is 100% all Hello Kitty everything. Honestly no detail was left without a bow and whiskers, from the couches and tables all the way to the bathroom. Almost impressive how they are able to brand every single thing in the place.

Good atmosphere, good cheap eats. Thumbs up to Hello Kitty Cafe in Hongdae, Seoul.



Hello Kitty Cafe
358-112 Seogyo
Hongdae Neighborhood, Seoul



-john-