To be honest Play Cloths has completely underwhelmed me over the past year or so, but for the fist time in a while they are catching some attention with this Pro Keds collaboration...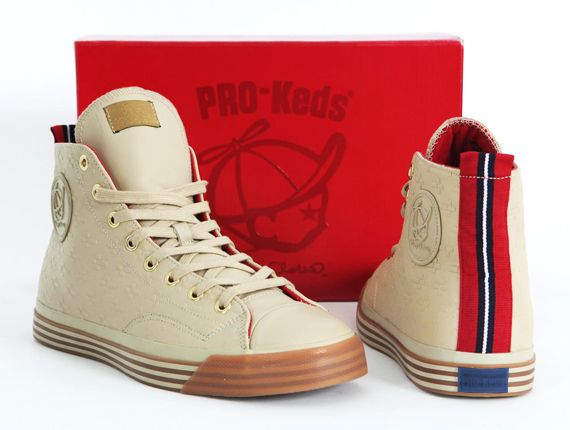 The classic Pro-Keds "69er" silhouette features a debossed Play Cloths "Keys" monogram, the Play Cloths stripe down the heel, the Jack mascot logo on the side, and comes in a custom red Pro Keds x Play Cloths box. And I just love the classiness of the two color names, "egg nog and caviar" (aka black and beige).





AND coincidentally also dropping today are some laces that ... what's that?! ... happen to match the shoes perfectly!? Joy! Yes, Play Cloths has also gotten together with Mr. Lacy for some laces...





All releasing today, September 12th, through the Play Cloths online shop (where apparently they are giving a 25% off coupon for the next purchase if you buy either of the Keds.


-john-