Just yesterday I was reminiscing on this short sleeve Bape boy scout shirt that came out in Spring/Summer 2007, and the deep sadness that ensued when BWS NY sold out of them before I could get my hands on one. And then the severe jealousy that ensued when I saw Steven Victor walking around the Star Trak office all summer wearing the exact shirt. Well this season Bape is back, trying to make me happy, with a bunch of patches and stitched goodness!



Bape Boy Scout Shirt. (biege, navy)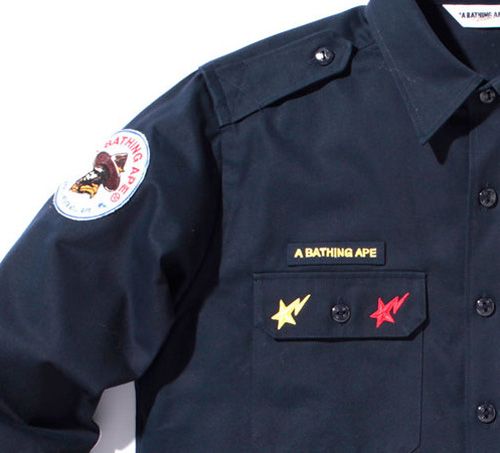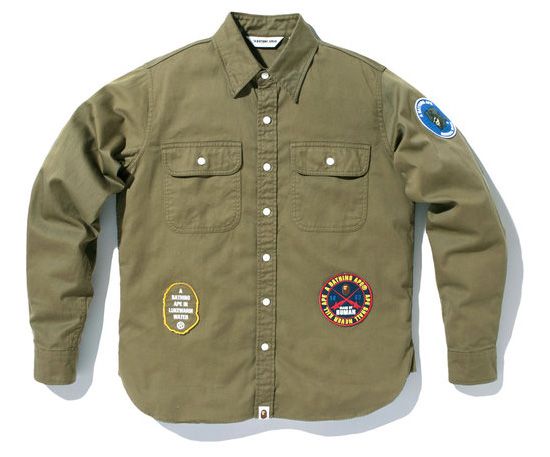 Bape Patch Work Shirt (olive drab, beige)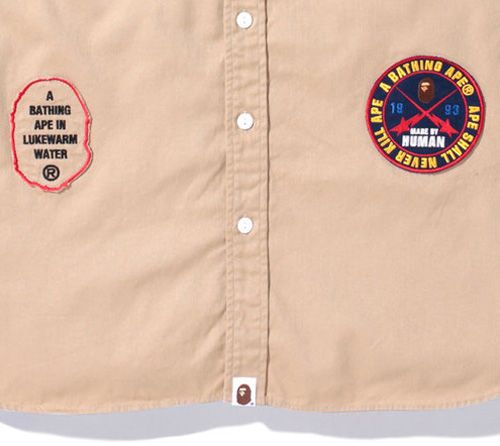 Bape Army Shirt (black, olive drab)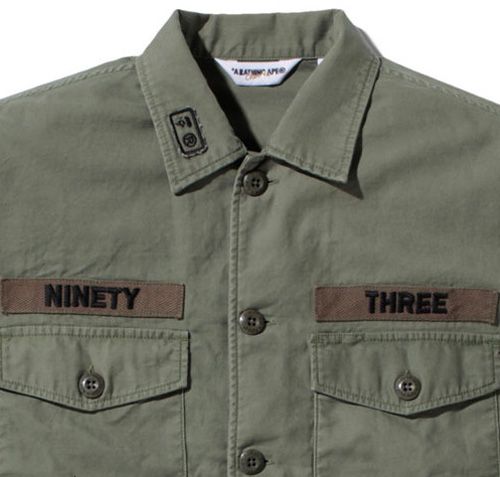 Although they are all long sleeve, and none of them match the desire I had for the OG boy scout shirt, these are all looking really nice. Loving the nice use of patches and the fact that they didn't go over board both with the design and number/ placement of the patches. My only small gripe is some of the print on the Army Shirt, but besides that they all work. As long as the fit is right, I just need to decide between the navy or the beige boy scout shirt.
Available now on
Bape.com
and in store.
-john-