It seems like T.I.T.S is starting to go hard on collaboration projects this year. Last week, we showcased their collab project with Ink Magazine. Well now, they're also working on tees with Seattle's emerging hip-hop group, DYME DEF.



The series will consist of shirt designs that coincide with various singles off of Dyme Def's upcoming "Sex Tape" album; and "Do Something" will be the first shirt release to begin the madness.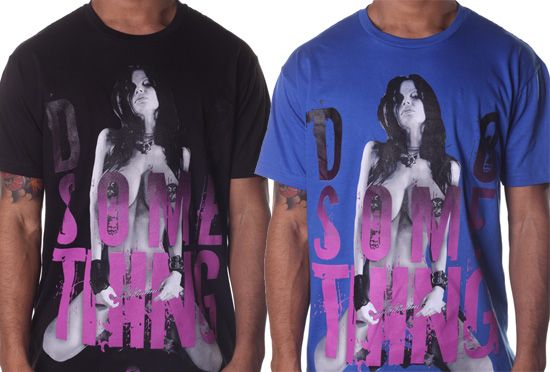 DYME DEF also collab'd with T.I.T.S, adult film star Gianna Michaels, and director Estevan Oriol for the "Do Something" music video that you can
peep on SongZiGe
, my - aka SD's abandoned little sibling - music blog.
I think the tees aren't bad and the song is "aight". How do you feel about them?