Fashion lost an icon today, as Lee Alexander McQueen sadly took his own life and was found in his London home this morning. Apparently he was greatly effected by the loss of his mother earlier this month, which is seemingly what lead to this tragedy. Let's just hope he is at peace now...





In the fashion world you either loved McQueen or you hated him. The traditionalists hated him because he would turn fashion shows into extravagant movie sets with robots, graffiti, stage props, and elaborate sets that had never been seen before. He actually even came out in a full bunny costume at the end of his animal themed Spring 2009 show in Paris.
Aside from the controversy, McQueen was very highly regarded in the fashion community and really changed the was many things were done. Whether it was with elaborate set designs or with ungodly heels that only the bravest tried to wear, he paved his own path in fashion, and with success that is to be commended.


A few of my favorites from his past shows.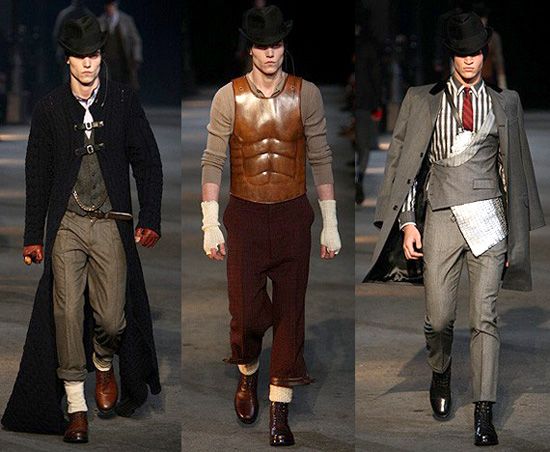 His Fall 2009 Mens collection inspired by Jack the Ripper. I was obsessed with this.
While seems like an irrelevant afterthought at the moment, it will be interesting to see what happens to McQueen's collection line, the newly formed McQ line, and his flagship stores across the world. With such a relatively new line I wonder if they will bring in a new designer to try and match McQueen's ideals or just end it properly. It would sure be sad to see the stores go, that is by far one of my favorite places to window shop in the city. I was just telling Meezy the other day that can't wait until my wardrobe just consists of McQueen and a small selection of other designers, and now he's gone just like that. Tragic.
Rest in Peace.
UPDATE: Check out
WWD's coverage
, for reactions from tons of people at fashion week.
-john-