With their SCDEADPREZ collection recently released, it's on to the next one for Simply Complicated as they offer up a little preview of what's to come for Holiday '10...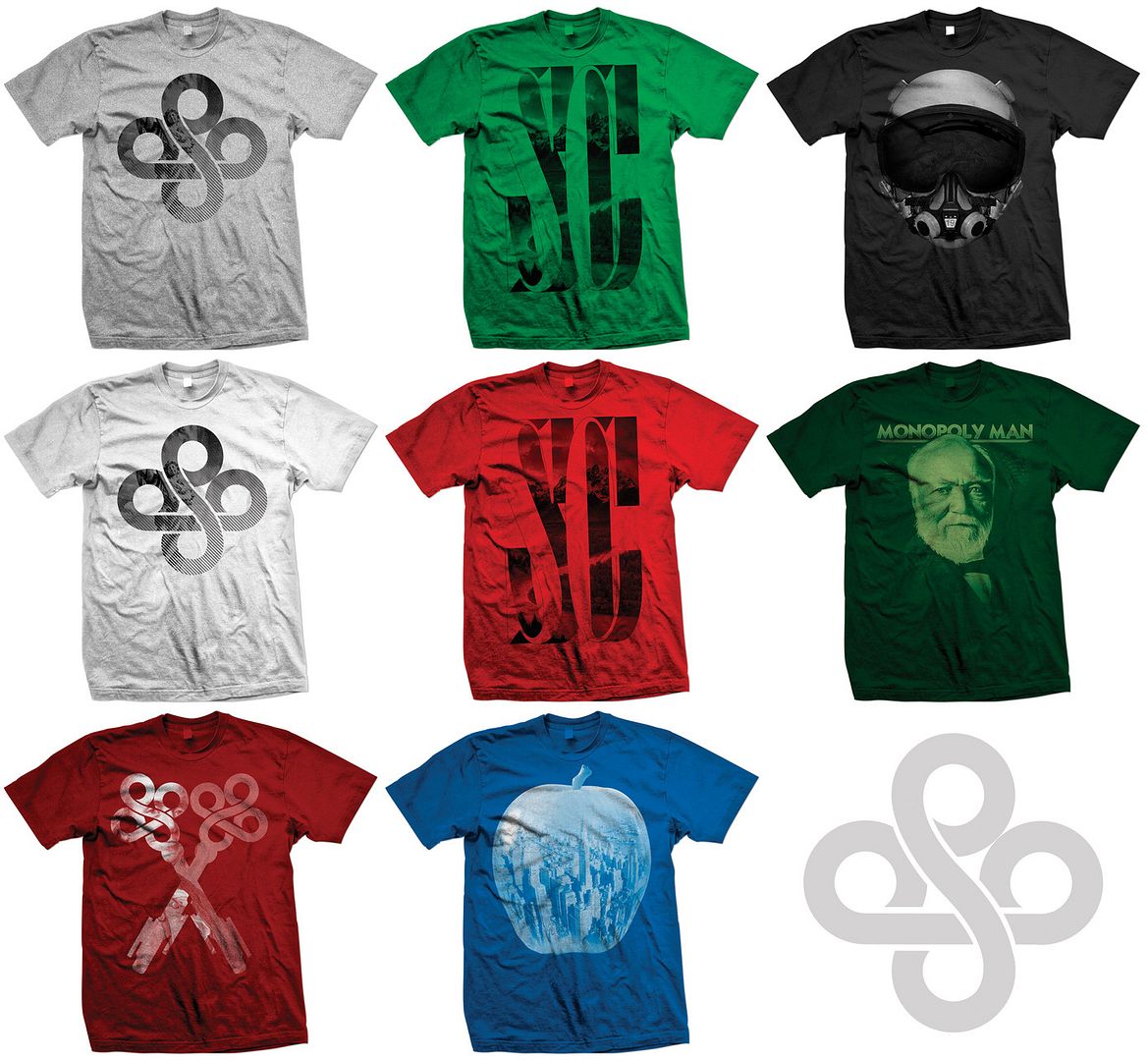 (click image for larger view)
A little into the inspiration behind each tee...
Flight 19 - Flight of 5 tbm avengers that disappeared in the Bermuda Triangle during a training exercise.

Monopoly Man - Andrew Carnegie is arguable one of the richest men to ever walk the earth. His worth in the 1920's would translate to 4 times that of Bill Gates.

Skeleton Key - Benjamin Franklin was famous for "discovering" electricity when he supposedly tied a key to a kite during a lightning storm. When it comes to SC, our keys open any door.

Big Apple - This is pretty self explanatory

Ansel Logo - Ansel Adams was and still is one of the foremost pioneers of photography and I really feel as if we are doing something that no other brand in this industry is doing right now.

Angel Logo - If you remember our site circa 6 months ago, this was the angel that was used in the background, I always wanted to use it on a logo tee so here it is.


All set to release in December, but if you can't wait that long for more SC you can shop
SCapparel.net
for the current collection before it sells out!
-john-