The street fashion game has been flooded with people that have little respect and knowledge of the market, and are just trying to make a quick buck, exploiting yet another culture. So it was great to meet up with Curvel and Courtney - who not only have an admirable respect for streetwear, but are also passionate about doing business the right way. We had the great opportunity of chopping it up with them, as we discussed the state of streetwear, how their latest and recently launched SampleSaleShop.com came to life, and their vision for the project.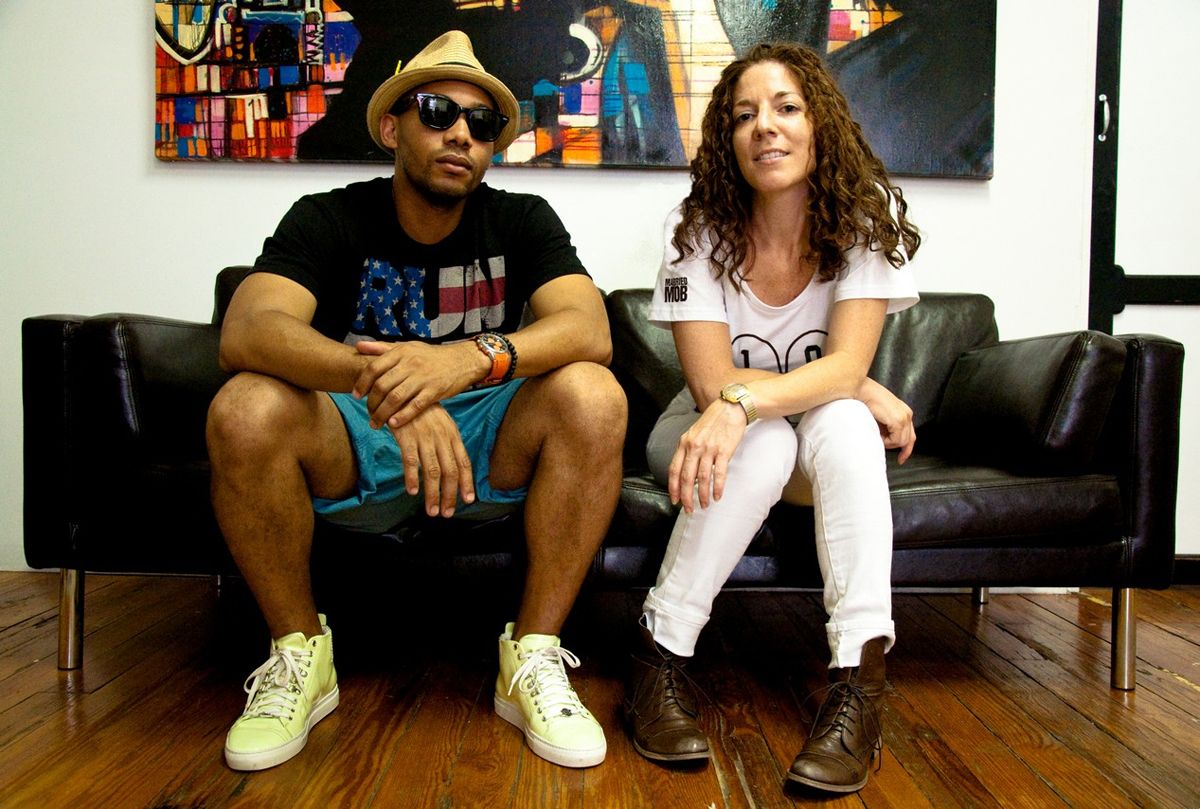 Curvel & Courtney in their office space in NYC
SampleSaleShop.com
offers 72-hour online pop-up shops where you can grab items from your favorite brands for 50-80% less than retail. The site just launched on Monday and their first pop-up features Married to the Mob and Don Clothing NY. All you have to do is run over to
SampleSaleShop.com
, become a member (it literally will take you 30 seconds), and start shopping.

After working together for over 10 years in the fashion, film, music, and publishing industries - collaborating with the likes of Pete Rock, BET, and more - Curvel and Courtney came up with Sample Sale Shop to help both the consumers and brands in the Streetwear subculture.
For the
customers
members of Sample Sale Shop, not only will they get the dope savings, but also give them a chance at these pop-ups right on their computer. E-commerce has been taking over the retail game in recent years and this site will give people across the world a chance to participate in these pop-ups rather than just the people in select cities.
As for for the brands, they want to see it used as not only a great place to unload some sought after inventory, but also as a launching pad for the lesser known brands in the industry. So if they are really doing their thing, this will be a place for them to "get their shine on".
Curve and Court were both very passionate about the brands that they had in store for the site, and were genuine fans of the lines. Striving for top quality and design, Sample Sale Shop aims to carry a mix of brands that you might find at Barneys Co-Op or just as likely see on Karmaloop. Also be on the lookout for works of art to be on the site in the near future, where prints would be priced in a range that we can actually afford.
So get moving, sign up for
SampleSaleShop
, and be on the look out for brands like Nomme de Guerre, ONLY NY, 10 Deep, Penfield, Made Me, Yours Truly, and tons more coming soon.
-john- & meez