While the entire Silly Bape Thing project won't be released until October, Nigo is teaming up with TK from Silly Thing for some "emergency release" Bape tees that will be dropping on September 4th...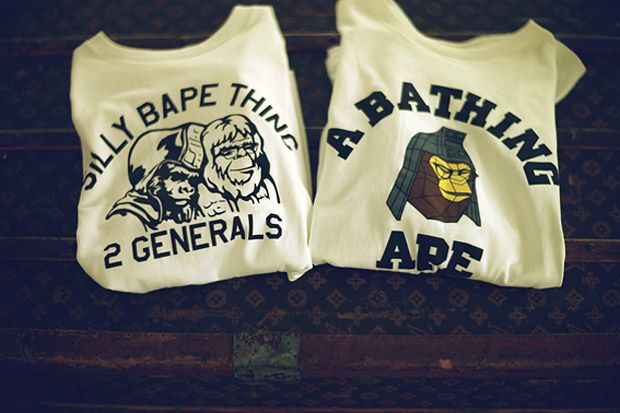 (after you check out the tees, peep that sweet vintage LV trunk that they rest on. *drools*)
The '2 Generals' are looking a little more friendly in this Silly Bape Thing version, and the general to the right is actually rocking TK's glasses. Then there is also the 'General Polygon' standard college tee.
Available at Think Silly in Hong Kong this weekend.
-john-
via
TK