Supra! damnit! you gotta spread out all this hot content you keep releasing! How are you gunna manage to keep this up all year??

You should already know about the sleek black colorway of the premium Supra Trinity (i told you about it here)
Well there are now pictures of the pure white colorway.....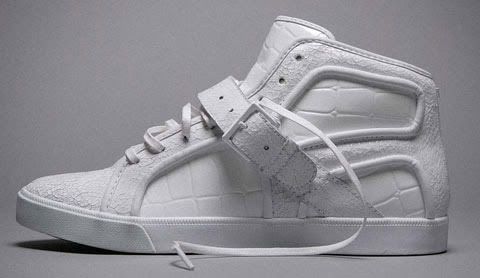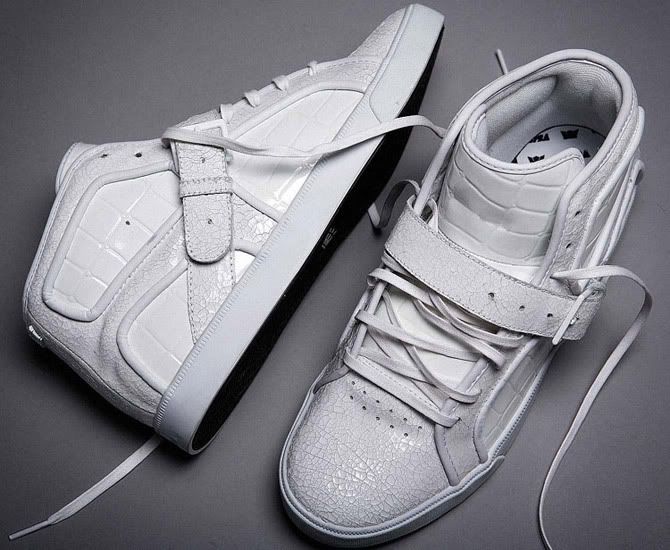 The smooth croc on the inner panels of the shoes is contrasted beautifully by the rough cracked material of the outter shell and strap accross the laces. The premium materials and design really intrique me and needless to say, I'm feeling this shoe alot.

I think the $210 that i was considering dropping on the black trinity might be moving over to the white pair if i do end up copping.


-john-