After a little delay, Christian Rich has finally dropped their newest work, The Decadence...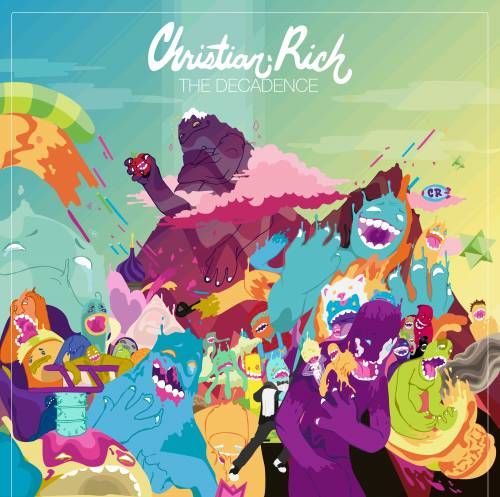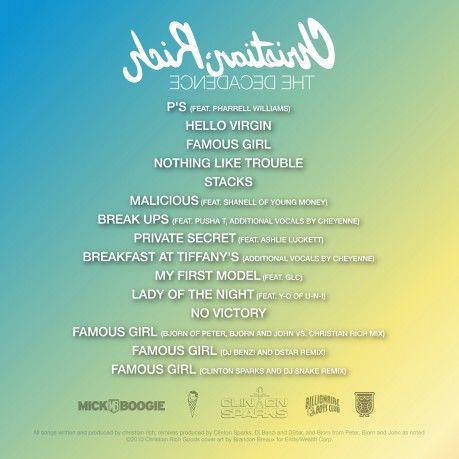 DOWNLOAD: Christian Rich - The Decadence



"All songs are written and produced by Christian Rich (with the exception of the "Famous Girl" remixes), and guest contributors include Pharrell Williams, Pusha T (of the Clipse), Shanell (of Young Money), Y-O (of U-N-I), Bjorn (from Peter Bjorn and John), DJ Benzi and Dstar, Clinton Sparks and more!"
I'm just finishing my 1st run through and I'm digging it! Got a nice electric upbeat vibe, makes me want to be chilling on a rooftop in the Summer with some cold ones. And all of the Famous Girl remixes are pretty dope.
-john-