Converse pays some tribute to the OG rhyme master this Fall with an entire collection of Chuck Taylors themed around your favorite childhood books...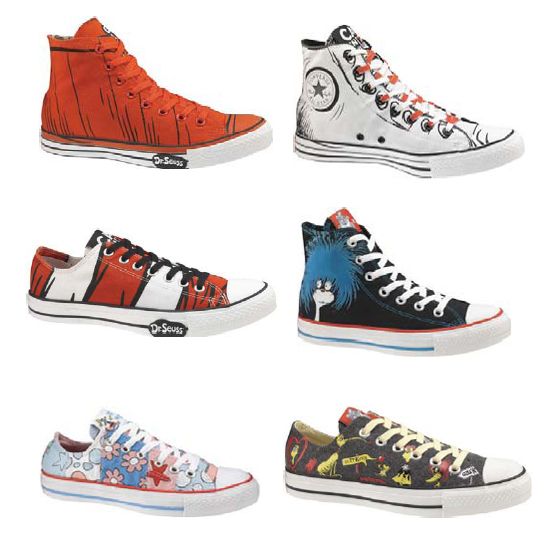 Adults above, children below
"Bold colors, rhymes and the funny characters that Dr. Seuss made famous are boldly displayed on Chuck Taylor All Star shoes. With some styles looking as if they themselves are straight out of Dr. Seuss-ville, this collection is bound to inspire the dreams of children young and old. The collection includes lace-ups for both adults and children and an alternative closure oxford for the really small."
The "Thing 1, Thing 2" Chucks are a personal favorite, I just hope they also make them in adult sizes. The top 2 Cat in the Hat hi tops are also pretty awesome.
Fall 2010 releases so expect them to start hitting stores by Summer's end.
-john-