Just in case you missed it, the broskis at 10 Deep have just launched their Summer 2010 lookbook, as well as a fresh new site. As I've said before, screen caps don't do it justice, so just click through...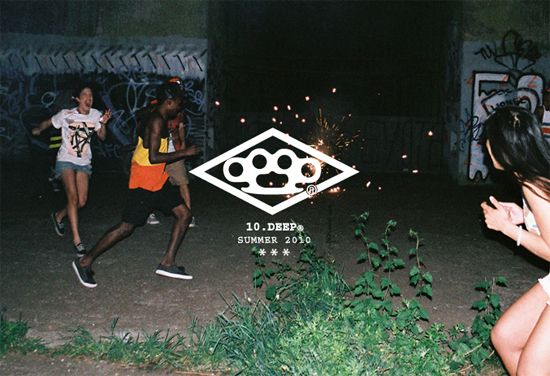 "It's summertime and the living is sleazy... The oceans are filling with oil and the wars rage on but sometimes you gotta take simple pleasure in breaking as many minor laws as you can - trespassing, breaking and entering, drinking, smoking, drinking, smoking, drinking, smoking... Call a few ladies to set things right and set off enough fireworks to bring the po-po from neighboring counties to shut it all down. THAT'S what summer is about.

For this season we gathered our typical motley crew of characters and took them to the beach to have some fun and to give you a first look at our Summer 2010 collection. Cotton tank tops, camouflage printed v-necks, nylon trunk style shorts, button-ups, and t-shirts abound in the new line. "
All available June 22nd at their
new online shop
.
-john-