Not gonna lie, I've wanted to introduce the SwaggerDap community to the lovely Jade<3 for sometime now; but I always thought this guy John would have some sort of conniption about her "not fitting our market" and "blah blah blah". Well, in a Shyamalanesque turn of events, he actually told me to blog this. So yeah,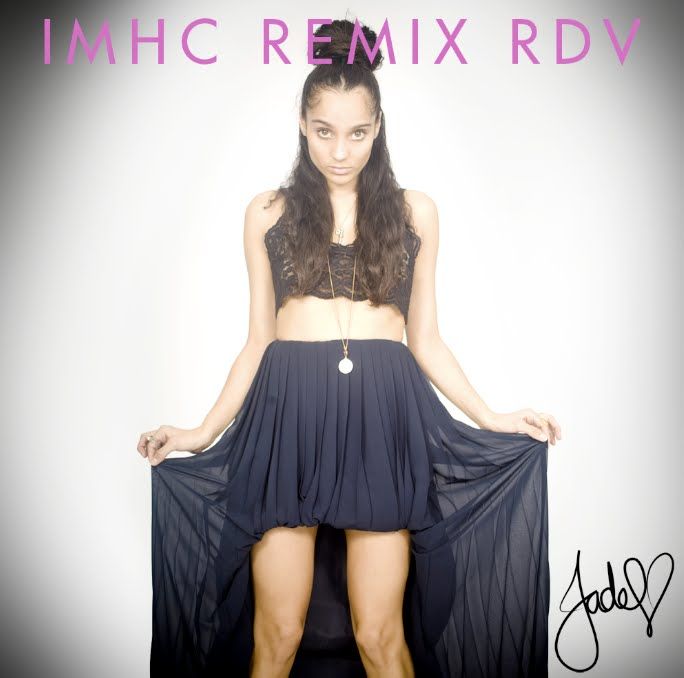 Download:
Bandcamp
Some of you may recognize Jade for being on a couple of Mickey Factz songs, including:
Ashes
,
Naturally
, Summertime, and more; but she's actually been doing a lot of work on her own, and even has some career history with Star Trak. (But shhh, she doesn't talk about that much)
Well, the IMHC REMIX project consists of remixes of songs from her
It's My Heart Cookie
EP, as well as a few new goodies; and it also contains production from the likes of Chuck Inglish of the Cool Kids, Melo-X, Precize, and much more.
It's mainly electronic and dabbles in a little dance, club, and easy listening. So if you're one of our female readers,
download now
, you'll love it; and if you're a dood, download it and share it with your female friends, you'll score some points, and may find that you dig it too, trust me.
Meez
P.S. Be sure to check out
JadeisMusic.com
for more Jade, and
SongZiGe for more music I like
, that I think wouldn't fit on SwaggerDap.