A couple of years ago my friend Jane introduced me to Beard Papa's cream puffs in a Hong Kong MTR station, and it has been all love since then. After learning that these most delectable cream puffs hailed from Japan, Jane and I also tried some in Tokyo and after that I was even more in love with them! Well turns out Beard Papa's is growing like crazy and I'm not the only one who can't get enough...



Since the single Beard Papa's location in NYC closed last year (but recently relocated to the upper west side), it has been a while since my last experience, so I was delighted to find the friendly bearded man in Shanghai last month!

Beard Papa's sells just one product in various flavors, and if you haven't gathered by now, that product is the cream puff. But a Beard Papa's cream puff is no ordinary puff, it has a freshly baked crust and cool whipped custard cream inside for the perfect combination of warm/cool and crunchy/smooth. The standard vanilla filling is my favorite, however there is also chocolate, green tea, coffee, and strawberry, all with the extra option of a chocolate coating atop. Then a subtle powdered sugar tops it all off to add that perfect pastry flavor.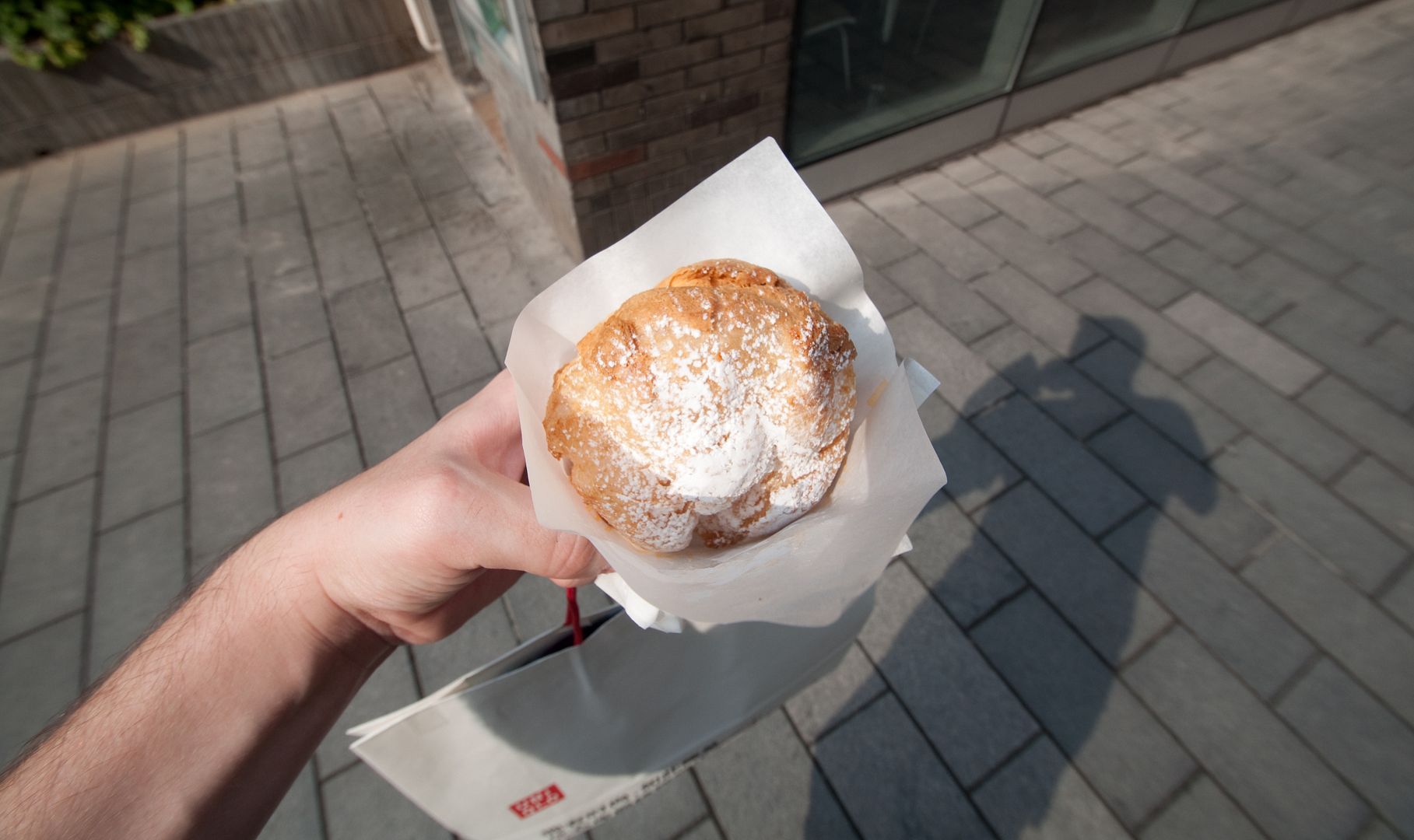 Beard Papa's is MUCH bigger in Asia, however they are growing internationally, now with over 25 locations in the USA, and a handful scattered over Canada and Europe. Check all international locations out here.

And if you see a Beard Papa's in your travels, be sure to check out the cream puff goodness.


-john-