When you first get a glimpse at Lee Price's work you most likely think something like 'huh, that's quite an interesting perspective and subject matter for photography'. And the subject matter is interesting indeed, except for one thing, it isn't photography... Lee's works are actually all extremely realistic paintings!
Paintings that she uses to explore the relationship between women and food...


'Refuge'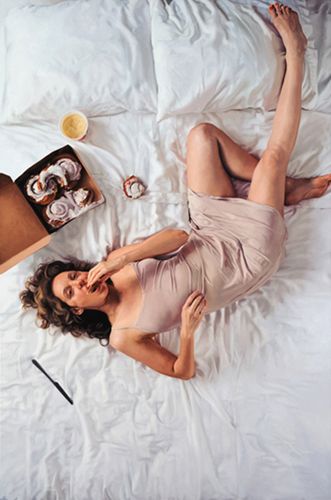 'Butter'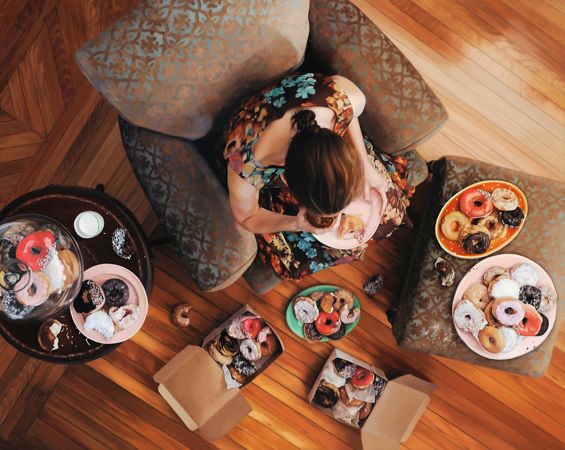 'Sunday'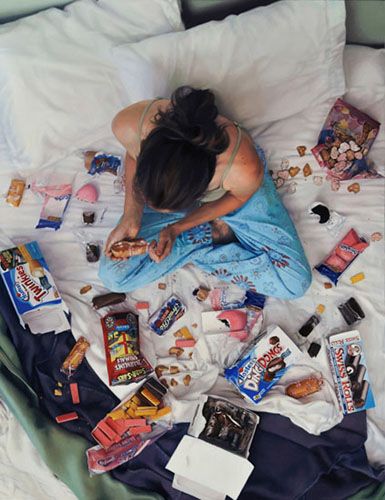 'Snack'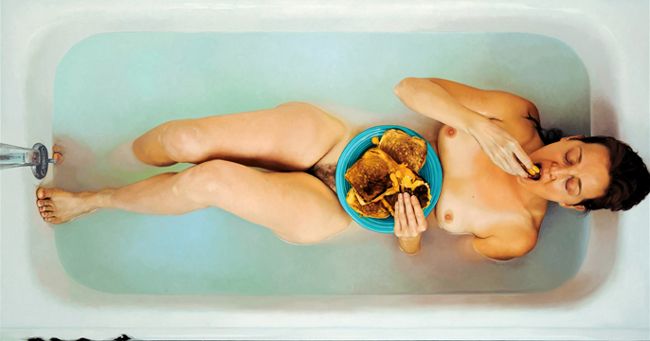 'Grilled Cheese II'


'Happy Meal'


'Full'

Yeah, I know, the detail is nuts.
I actually wanted to post this before I even realized that these ultra realistic and amazingly detailed paintings were paintings at all, because the perspective is so unique. The slightly exaggerated scenes of women and food are pretty interesting to look at, but also an interesting subject to paint about, especially since I was just trying to understand the concept of comfort foods. (the females I spoke to were way more passionate and specific about their feelings on comfort food than the males)
Oh and for the record Lee is from America, a female, and is the subject of her own works that you see. Some of here works are on display around the country, so
peep this short list
to see if any are in a gallery by you.
Previously:
Artist Profile - Mateusz Kolek
-john-